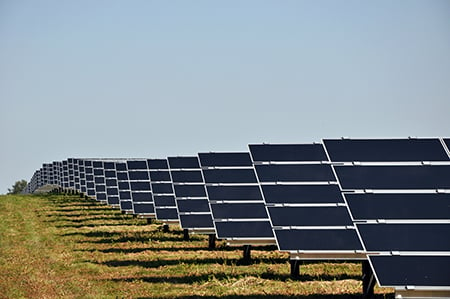 PSEG Solar Source announced that it has acquired two solar projects from juwi — a 3.9MW facility in Livermore, California, and a 62.7MW site in Millard County, Utah.
These two projects stand as a total investment of around US$110 million and will boost PSEG Solar Source's total portfolio to 214.6MW.
The PSEG Pavant II Solar Energy Center will be located on 167 hectares of land 177 kilometres south of Salt Lake City. Once completed, the installation will stand as Solar Source's largest PV facility — capable of generating more than twice the amount of renewable energy than any other Solar Source facility. The site has a 20-year power purchase agreement (PPA) with PacifiCorp and is expected to be operational by the end of 2016.
Diana Drysdale, president of PSEG Solar Source, said: "We are excited to add such a large solar installment to our fleet and extend our presence into Utah providing safe, clean and reliable energy for so many residents."
The 3.9MW site, which will be named PSEG Lawrence Livermore Solar Energy Center, is currently under construction by juwi and will be located 72 kilometres east of San Francisco. It is expected to commence operations in the first quarter of 2016 and already has a 20-year PPA with Western Area Power Authority (WAPA).
Mike Martin, juwi's President and CEO, added: "We are pleased to be building our second large-scale solar project in the state ofUtah and our first one in California. Our partnership with PSEG Solar Source has been tremendously successful over the years, and we are proud that companies like PSEG continue to dedicate significant resources and efforts to the renewable energy industry."