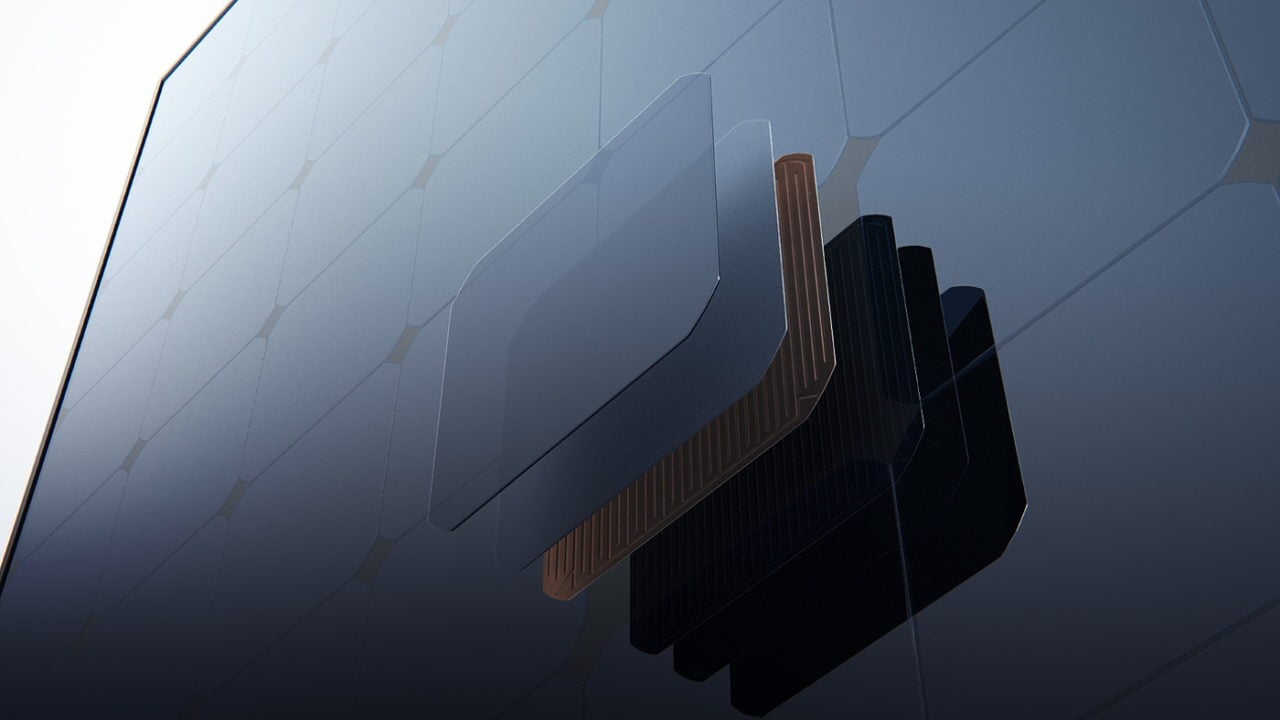 PV CellTech 2019 takes place in Penang, Malaysia on 12-13 March 2019, and the agenda of industry speakers is now complete, in what is set to be the most exciting PV CellTech conference since we launched the series back in 2016.
While the event goal is to understand exactly how high-efficiency progress at low-cost will be maintained across multi-GW cell producers in 2019/2020, much attention at the event on 12-13 March will come from n-type capacity expansions, especially heterojunction (HJT).
This article explains why this is happening in the industry today driving n-type capex, lists the companies speaking at PV CellTech on HJT developments, and reveals some of the challenges behind the plans and strategies of the various companies seeking to make n-type the next major technology of the PV industry.
At the time of writing this article, we have about 20-30 delegate spaces left at PV CellTech for attendees, with the event again proving to be in strong demand. As the event is likely to be sold-out by the end of next week, we advise anyone not already attending to register ASAP through the link here.
Why n-type? And why heterojunction?
The potential of n-type silicon substrates is well known, and needs no introduction from a performance standpoint, especially efficiency. Adding in elevated temperature benefits compared to p-type substrates, and the attraction of n-type is a done-deal.
There have been no shortage of theories about why the industry remains 90%-plus p-type today, and for years was 70%-plus from the lowest grade of wafers (p-multi). Regardless what you read on this, the governing factor was wafer availability and the sheer dominance for years from GCL-Poly and the me-too casting proponents based in China and Taiwan. By default, this rendered anything mono (p-type or n-type) as niche.
The first GW cell manufacturers were all multi-based. The first wave of strong cost-reduction in cell lines occurred after the March 2012 market-crash, and this was based on driving down multi casting/slicing and cell production costs.
Replacing the 'old guard' of n-type differentiation
Only two companies were originally pushing n-type cells with any meaningful production in place: SunPower and Sanyo. Each company had bespoke non-China based tooling/production and based on the legacy 5-inch mono wafer supply channel limitations. It was virtually impossible for these companies to follow the cost-reduction curve of 50-GW-plus multi cell capacity unity across China, when operating basically as stand-alone in-house IP-controlled n-type cell technology specialists.
The debate continues today with SunPower and Panasonic (the heir of the Sanyo solar empire) on how to be cost-competitive with their bespoke operations, made all the more challenging when you have barely 1% of the global market share. Each company deserves perseverance awards, with tactics and strategies constantly changing as the weight of Asian p-type progress is assessed on a quarterly basis.
Some others tried the n-type approach, with LG Electronics being the one exception where strong R&D spending helped position the company as differentiated at the technology level. The approach by LG was a first in being 6-inch wafer specific, and was based on setting up pilot lines across advanced n-PERT architectures and IBC structures.
LG's approach was mirrored by a marketing campaign that appeared to target higher-ASP segments and markets that SunPower and Sanyo had shown to pay a strong premium (based on performance and brand) compared to p-type mainstream supply to large-scale ground-mount sites. It remains unlikely that LG's cell/module operations are positive-earning contributors to LG Electronic's bottom-line today, with break-even likely the ongoing target when quarterly reviews are undertaken.
PV CellTech 2019 to reveal the current batch of n-type candidates
Of course, it is too early to say that, simply because there has been strong investments into n-type capacities, this will translate into technology market-share gains. However, without the investments, and without a large number of companies addressing mass production, nothing will ever change!
So let's have a look at what we know for sure today.
Investments during the past 2-3 years in to new n-type facilities have been at record levels, and by some margin! GW-factories have been financed and kitted out with tools across China, with other sites in Southeast Asia, Europe and beyond also shifting to n-type.
The number of companies active with n-type ramp-ups, pilot-line builds and serious in-house R&D has been increasing monthly at a fast rate, over the past 18 months in particular; and many of these are in China with SMSL members.
In the build-up to PV CellTech 2019, we sought out many of the leaders in this grouping as invited speakers for the event. Here are the companies/speakers lined up for PV CellTech that are presenting specifically on n-type manufacturing:
• Igor Shakhray, CEO, Hevel Solar
• Liyou Yang, CEO, Jinneng Clean Energy Technology (Jinergy)
• Qi Wang, Chief Scientist, JinkoSolar
• Zhifeng Liu, COO & R&D Director, Jolywood
• Tommy Xu, COO & Deputy GM, China Intellectual Electric Power Technology (CIE)
• Andy Chin, R&D Manager, TongWei Solar
• Wei Wang, Solar Cell R&D Senior Manager, GCL System Integration
• Yifeng Chen, Vice Director – High Efficiency Cells R&D, Trina Solar
• Anis Jouini, CEO, CEA-INES
• Gunter Erfurt, CTO, Meyer Burger
• Omid Shojaei, CEO, INDEOTec
• Raymond de Munnik, VP Business Development, Semco
• Eric Schneiderlöchner, Director – Crystalline Photovoltaics, Von Ardenne
• Jochen Rentsch, Head of Department – Production Technology: Surfaces & Interfaces, Fraunhofer ISE
• Shubham Duttagupta, Deputy Director & Group Head, Solar Energy Research Institute of Singapore (SERIS)
The range of topics from this grouping really does capture everything new and exciting in the industry today with n-type investments, covering the role of equipment suppliers and technology-transfer institutes, and well-funded companies that are looking at each of the three n-type variants today: n-PERT including passivated contacting, HJT and IBC.
While different n-type solutions are being proposed – and we are some way off from any standard process flow or preferred tool supplier rankings – all n-type cell manufacturing is now benefiting from mono wafer supply that is close to being a commoditized offering: something that plagued SunPower and Sanyo in the early days of n-type manufacturing in very different ways.
Wafer supply assured (thanks to LONGi and the new world of silicon rod pulling inside China today), all that is needed is production know-how, reliability and low-cost!
Heterojunction still getting most of the n-type attention
While some of the cell processing involved in manufacturing back-contact cells is somewhat different to all other c-Si cells made today, heterojunction is certainly nowhere near as complicated. The HJT concept is still a wafer with front and rear passivation layers, and front/rear contacting. It is just that the type of layers deposited are different to standard p-type cells, and also much more effective in mitigating against loss mechanisms.
There are many appealing features to HJT as a dominant n-type platform, not to mention a concept that has equipment scalability and thin-wafer adaptability almost as standard: but it is a technology today that needs equipment suppliers' expertise and know-how, if it is to really succeed in the next few years.
Possibly, also moving n-type HJT to become the main challenger to the market-share held today (and in the next 3-4 years) by p-mono PERC, is a 3-5 year phase and we are actually only in year-1 of this cycle. If so, then we can expect that some of the HJT approaches will be side-lined while a couple may become the de facto route and be the subject of 10s of GW of funding during 2021/2022.
Getting any heads-up on this prognosis at PV CellTech would definitely cover the flight and accommodation costs to Penang once a year!
PV CellTech 2019 will mostly be about benchmarking where n-type production has got to today, understanding if production is still going to be dominated by SunPower, Panasonic and LG over the next 12 months; and finding out which equipment suppliers are going to be key partners in new fab ramp-ups and line optimizations.
In summary though: if your business stands to be affected by the rapid growth of n-type cell-production and module-supply, then you simply have to be at PV CellTech 2019 in Penang on 12-13 March 2019. I look forward to getting your views after you heard all the arguments for and against! Visit the event website here quickly to access one of the final delegate registration options.