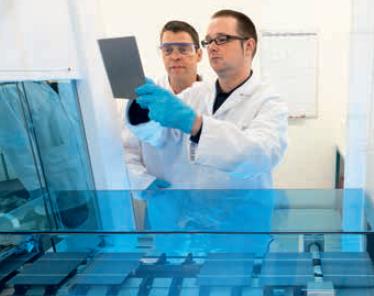 As the leading PV equipment supplier to the industry over the past decade, it has been great to have Meyer Burger supporting PV CellTech events since we launched PV CellTech in 2016.
We caught up with the company's CTO, Dr. Gunter Erfurt, recently, to get his thoughts on new developments in PV manufacturing, ahead of the forthcoming PV CellTech 2018 meeting in Penang, Malaysia on 13-14 March 2018, and what to expect from Dr. Erfurt at the event.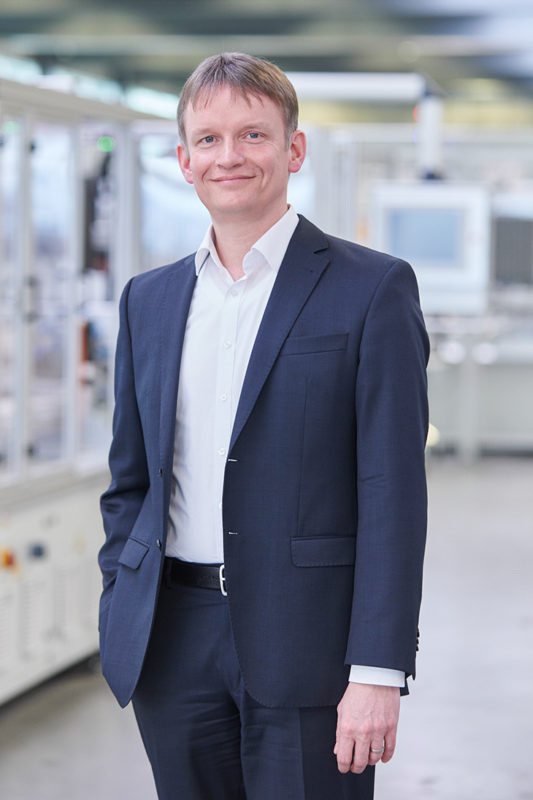 Where is Meyer Burger positioned today as a PV equipment supplier and what are your expectations for 2018 and beyond?
Being at the forefront of establishing industrial PERC technology at the GW scale together with our global, industry leading customers was a great opportunity for Meyer Burger, which we really appreciate.
PERC cell technology has clearly proven that it effectively decreases costs along all manufacturing steps and consequently also LCOE. This is why the technology was accepted so quickly and broadly adopted; much faster in fact than originally forecasted by a number of PV platforms and associations.
By the end of 2017 Meyer Burger had received orders for 30 GW of PERC upgrade capacity and green field expansions. Today leading PV manufacturers in China, Singapore, Taiwan, Korea and Malaysia manufacture PERC solar cells on Meyer Burger's modular 'MAiA' platform that delivers monofacial module power averaging 300W with maximum power of up to 315W for a 60 mono-crystalline full cell module.
Leading multi PERC manufacturers use our proprietary microwave plasma technology successfully in production and in R&D. Recently reported PERC champion mono- and multi-crystalline solar cells were also processed using our microwave plasma technology.
In general, we have experienced a very strong order intake at Meyer Burger which was not only driven by the PERC implementation, but also from interest in our other innovative photovoltaic technologies including our wafer inspection system (WIS) and our leading diamond wire saw (DW288) for both mono- and multi-crystalline solar wafers.
Recently we received a major order for an integrated heterojunction (HJT) line to be delivered and installed in Europe.
In November last year we announced to the market that we would be relocating the manufacture of our diamond wire saws to China. Today with 85% of PV wafers being manufactured in China, it was important that we gained closer proximity to our customers.
Speaking about our expectations and targets for 2018 and beyond, it was during the global PERC implementation that Meyer Burger's strong position as the company of choice for cell passivation has literally unfolded upon the market, with developments being clearly driven by the need to further reduce the costs of all manufacturing steps and consequently also lower LCOE in the solar industry.
In R&D, we remain focused on solutions which will further drive evolutionary increases in solar cell efficiency using enhanced surface passivation techniques for PERC, and beyond to the next generation of PV cell technologies.
At the beginning of the PERC industrialization, standard recipes used 25nm AlOx layers deposited using the 'MAiA' platform. Today, the industrial standard at leading manufacturers is 8nm and below.
In fact, our partners at SERIS are developing even more optimized AlOx layers with 'MAiA' tools for advanced p- and especially n-type solar cells, where the AlOx layer must be as thin as possible to allow highest transmission on the front side of the cell.
At the same time, Meyer Burger is very excited to help our customers tackle average mono cell efficiencies of >22% with our upcoming new products in 2018 and beyond. Thin tunnel oxides, passivated contacts, solutions for n-type high power cells are or will be possible soon with Meyer Burger's new cell coating tools such as 'FABiA', 'DiVA' and also with our industry-leading "work horse", the MAiA® but with throughputs of 6000wph and higher.
It is our opinion that the position of heterojunction (HJT) high efficiency cell technology will also be further strengthened in 2018 and I am very proud of our joint Meyer Burger, CSEM and CEA team.
We achieved all targets in the industrialization of the technology with our champion cell with an efficiency of 24.02% as confirmed by Fraunhofer ISE, with the 335W champion module as re-measured by TÜV and modules with an average performance of 320W, wafer thicknesses of 120µm as cut and a total yield of 98.5%.
We produced more than 3 million HJT solar cells internally on our demo line in last 2 years and we set up module test sites globally which are clearly exhibiting up to 50% more energy yield at same installed nominal power because of the temperature effect and >90% bifaciality.
HJT is fully market-ready and it has numerous unique advantages compared to standard and advanced PERC structures – most importantly the superior LCOE of HJT below any other cell technology.
You will be talking about n- and p-type technologies that go beyond todays cost and efficiency limitations. Are you leaning more towards p-type such as PERC or n-type technologies such as HJT?
We were asked similar questions during last year's PV CellTech conference and I can give the same answer as last year, but with updates on technological achievements at Meyer Burger.
Different customers have different business cases and boundary conditions and therefore different technology paths can definitely coexist.
We have over 100GW of existing cell capacities with more than 90% based on either PERC or still Al-BSF technology. Those capacities need solutions to further drive costs down and cell efficiencies up.
They may continue with p-type or n-type base doping as well as mono and multi. Our focus as the company of choice for cell passivation is to be the best partner to our customers. Meyer Burger can supply solutions for all these technology streams at industry leading throughputs of 6,000wph and beyond.
We have, for example, teamed up with SERIS and are jointly driving a very compelling cell concept that applies a passivated contact at both n- and p-type cells. Tool solutions for this are based on our proven MAiA® as well as on our new 'FABiA' and 'DiVA' Platforms.
We believe that the same cell efficiencies – which we have already achieved with HJT – are also possible in coming years for established cell capacities. The gap between advanced concepts beyond PERC and HJT will remain but this will not be a reason to switch to HJT in existing factories.
For green field factories, heterojunction cell technology is clearly a compelling and cost-competitive solution with 320W average and 335W record setting module power as of today, manufactured in only 7 process steps, offering thin wafer capability, unlike PERC and other high temperature approaches.
With a not yet unveiled continuous improvement potential, the gap between today's PERC and HJT efficiencies and module powers will remain at least 20W. With all these impressive results, we are convinced that HJT will take off, especially for green field projects. Again, the main reason is the superior LCOE which is below any other cell technology.
Meyer Burger has focused a lot on its 'SmartWire Connection Technology' (SWCT). We have developed a new product: a stringer with the smallest footprint the industry has ever seen at throughputs higher than 5,000wph.
The tool will also be able to handle half-cells and any other cell technology. As we recently announced, we are pleased to be working closely with REC Solar in Singapore on implementing this technology with such an important half-cell module, but the tool is also creating a lot of interest in the industry in general.
The new SWCT™ generation contributes to low manufacturing costs and low LCOE advanced module manufacturing.
We at Meyer Burger are determined that 'SWCT' will become the new industry standard for "multi-wire" in the coming years in combination with both p- and n-type cell technologies.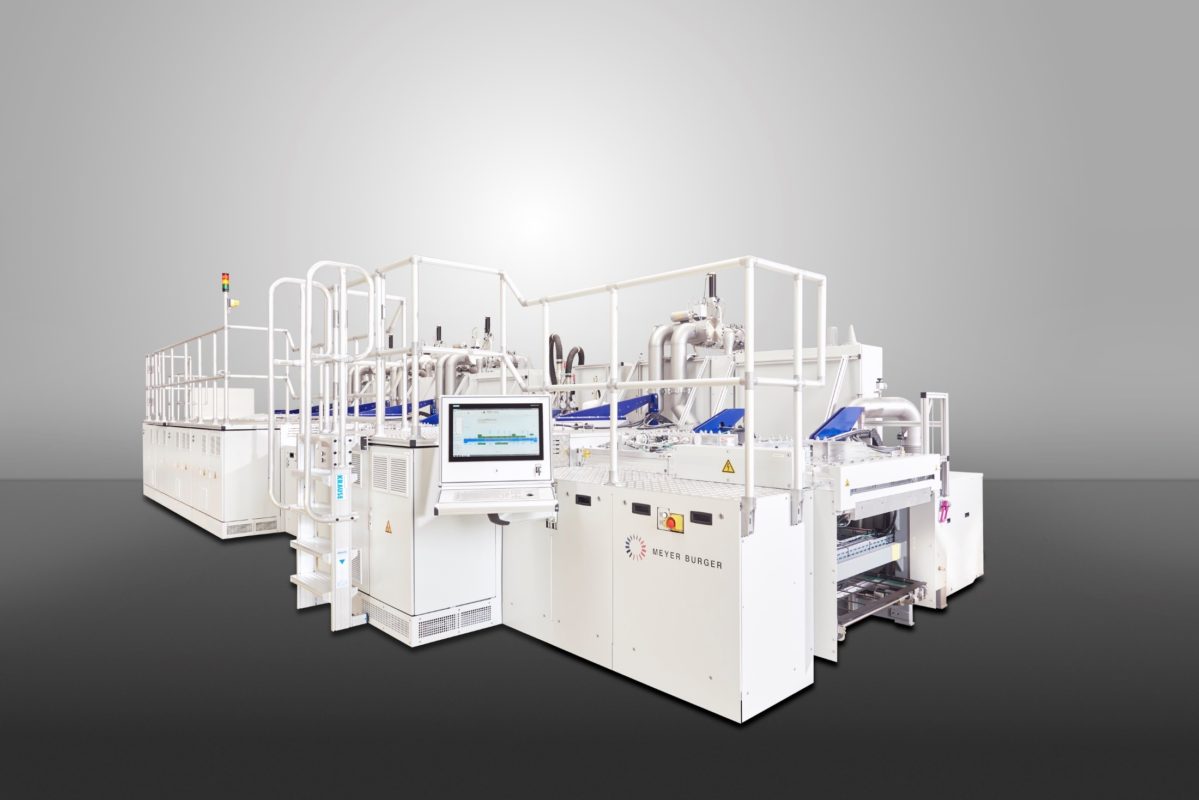 Meyer Burger has been a leading supporter of all CellTech events since they started. What are your expectations for the outcome and results of PV CellTech 2018 in Penang?
The PV CellTech conference is an important event and provides us with the opportunity to effectively and exclusively exchange and communicate with our customers and renowned academic partners who are also the global leaders in the PV industry.
Meyer Burger also appreciates the opportunity to gain further perspectives from all industry and academia participants.
We like the conference format and the clear strategic focus which is very helpful for the balancing of our own position in the industry. Of course, celebrating the 100 GW breakthrough in 2017 is another good reason to return and we feel delighted to sponsor this event in light of this important milestone.
Dr. Erfurt will be presenting on the opening morning (day 1) of the PV CellTech 2018 meeting in Penang, Malaysia on 13-14 March 2018.