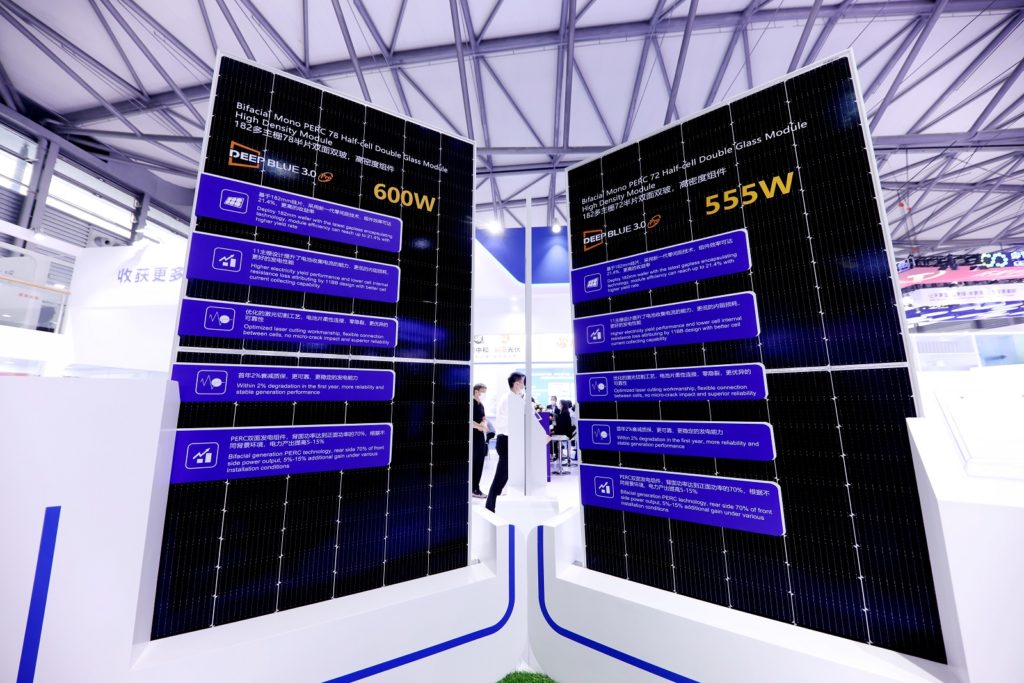 Price monitoring institutions released the latest prices across the PV industrial chain on 15 December, all showing a downward trend.
Silicon material and wafer prices continue to fall. Under the pressure from downstream segments, mainstream trading prices continues to drop, among which, mono-dense poly is traded at RMB277/kg (US$39.72/kg), reaching as low as RMB268/kg.
The prices of mainstream PV wafers have declined at an accelerating speed in the last two weeks, with manufacturers quoting ever-lower prices on a daily basis.
According to market research firm PV InfoLink, the current price of each mainstream specification is significantly lower than what the leading manufacturers previously published, and there was still no sign of prices stabilising as of last Wednesday.
The mainstream quotation of 182mm/150μm wafers has fallen below RMB6 per piece and that of 210mm/150μm wafers has dropped to RMB8 per piece.
There were also significant declines in cell prices, falling by 6-8% last week. The mainstream trading price of M10 cells dropped to around RMB1.2/W and that of G12 cells was about RMB1.22/W.
The decline has also been seen in terms of module pricing. Due to the prominent declining trend in the supply chain, some companies have decided to postpone purchases until next year.
PV InfoLink shows the price of 500W+ single-glass modules last week was about RMB1.84-2/W and dual-glass module pricing was RMB1.88-2.03/W. The price range continued to expand in the fourth quarter, and prices for modules delivered before the end of December continued to fall.
At the same time, quotations within the Chinese market and overseas for the beginning of next year continue to decline. Quotations for solar modules in Q1 2023 have fallen to RMB1.84/W.
Weak demand for centralised installations within China coupled with Christmas holiday leave overseas, as well as sales returns in markets such as the US, some module manufacturers are cutting the prices of some of their products at a faster speed.
With falling prices of upstream silicon materials and wafers, the industry expects prices to continue to fall next year, and module prices will decline further. Silicon material pricing is very likely to fall next year, so the price of modules is projected to be lower.