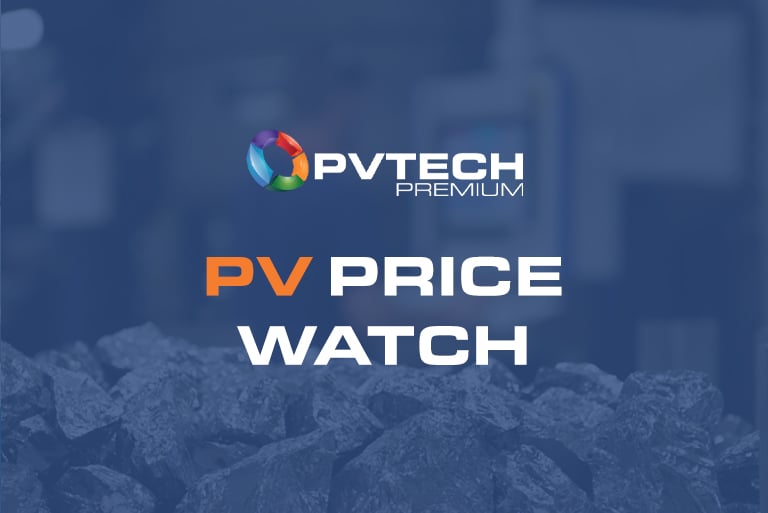 On February 1, 2023, the Silicon Industry Branch of China Nonferrous Metal Industry Association published the latest weekly review on silicon material prices.
According to the information, this domestic mono recharging chip price ranged between RMB200,000-232,000 (US$29,437-34,147) per ton last week, with average trading prices at RMB217,500 per ton, increasing by 31.02% compared with figures before Chinese new year.
The price range of mono dense poly was RMB198,000-230,000 per ton, with average trading prices at RMB215,200 per ton, up by 31.22% compared with before Chinese new year.
In the first week after Chinese new year, the domestic polysilicon price maintained a stable rise as before the holidays. Prices of various categories of silicon material increased by 31% compared with two weeks previously.
Last week, the mainstream trading price of mono dense poly was between RMB208,000-220,000 per ton, and the highest price was more than RMB230,000 yuan per ton. About five companies received new orders last week and market activity remained.
According to the Silicon Industry Branch, polysilicon price increases last week were in part due to wafer manufacturers increasing their operating rates, resulting in considerable demand for silicon material.
As wafer enterprises exhausted their raw materials during the holidays, purchasing demand for silicon materials increased significantly in the first week after the festival, which resulted in continuously climbing silicon prices.
As of last week, 15 polysilicon companies were in production, all maintaining normal operations. According to the statistics of the Silicon Industry Branch, China's polysilicon output in January was about 101,400 tons, a month-on-month increase of 4.9%. The rise was mainly due to the release of new capacity by Baotou Xinyuan and Runergy and more production from Lihao Semiconductor.
In the first quarter of 2023, enterprises expecting incremental capacity releases include GCL (Leshan + Baotou), East Hope, Lihao Semiconductor and Runergy, but the month-on-month growth rate will be small. The projected average monthly polysilicon production of China in the first quarter will be about 105,000 tons, supporting a monthly output of 40GW silicon wafers on average.
According to the Q1 upstream and downstream production schedules, the supply and demand of silicon materials will be relatively balanced. Under the condition that the downstream operating rate returns to normal levels with usual procurement, silicon material prices will maintain stable.
However, the current relationship between market supply and demand is relatively fragile. On the one hand, downstream silicon wafer manufacturers have not yet raised operating rates; on the other hand, silicon material inventory condition remains.
Various factors are affecting market prices. It is expected that in the short term, the increase in silicon wafer operating rates and purchasing demand will be the main fuel for stably climbing silicon material prices.