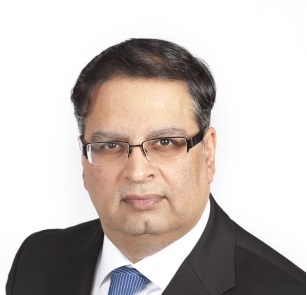 With the threat of an anti-dumping petition now being in the hands of India's Ministry of Trade and Commerce, Avinash Hiranandani, managing director of India-based solar equipment manufacturer RenewSys India, spoke to PV Tech about what could happen if a case is taken up. He also discussed the recent launch of India's first production of 5-busbar (BB) solar PV cells in Hyderabad, Telangana.
PV Tech: Are you expecting to see other companies adding 5BB capacity in India?
Avinash Hiranandani: 5BB Modules will offer a better value proposition to the end user, and therefore, we expect a lot of module and cell manufacturers to eventually add 5BB capacities. RenewSys has already ordered a new German line for the production of our 5BB solar PV modules. The production will commence from August this year.
If an anti-dumping case is opened, how will it affect your view of the domestic PV manufacturing sector in India?
Much like other countries, who have implemented protective measures for safeguarding their market from cheaper/dumped products, India will also see a rush in locally manufactured goods as well. This move will only strengthen the Government's 'Made in India' initiative.
AD or any other measure of similar scale is the need of the hour
Would you expect to see a surge in cell manufacturing in India? How would companies already set up in India benefit?
Cell manufacturing is a high CAPEX industry in comparison to module manufacturing. However, an increase in cell capacity is not only expected but needed also, because the supply of solar PV Cells has to be in accordance with the rapidly growing module manufacturing capacities. Moreover, as the module manufacturing business is very cost-sensitive, the local PV cell manufacturers will help bring the cost down for module manufacturers through 'Just-in-Time' inventory and other logistics benefits.
Three companies are now leading the AD petition. How disruptive a move is this for both manufacturers and India's downstream PV progress?
This plight of Indian manufacturers for modules and their components including PV Cells needs to be addressed urgently and AD or any other measure of similar scale is the need of the hour. Considering the rate at which Indian domestic solar manufacturing installed capacities are expanding, it will provide Indian manufacturers the necessary scale complimented by a favourable manufacturing policy regime, thereby becoming globally competitive within a span of 4 to 5 years.
To which states are you expecting to deliver RenewSys modules?
Our modules are available across India regardless of order size. We also have a robust pipeline for exports of modules and components such as encapsulants (EVA & POE), backsheets and cells. Our team is not limited by geography. For smaller projects like rooftop installations for homes we have the added facility of a support network of system integrators, along with a strong partner for distributing our panels across India.