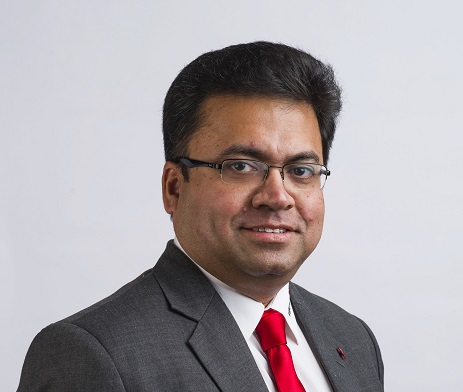 Indian solar PV manufacturing is beginning to make headway after a significant module capacity increase over the last year. Despite the setback of a World Trade Organisation (WTO) ruling against India's local content policies in favour of the US, the Indian surge in PV development continues to be a strong driver for domestic manufacturers to progress. However, competition with imports looks set to remain fierce given a forecasted oversupply of modules from the Chinese market in the second half of this year. India will also soon unveil a solar PV manufacturing policy. PV Tech caught up with Ivan Saha, president and chief technical officer of India-based manufacturer Vikram Solar for an industry update.
How has the 'Make in India' programme progressed?
Ivan Saha: The Indian government is quite actively trying to push and promote the 'Make in India' programme. The capacity of PV module production has almost doubled in the last 12 months from 2.5-2.8GW to more than 5.5GW now.
While it is true that cell manufacturing has not been picking up in a similar way, there have already been two or three big investments. One involves Indian conglomerate Adani, which is setting up a 1.2GW cell manufacturing facility that could be operational by early next year.
Meanwhile all the existing cell players have also significantly enhanced their capacities. Vikram Solar itself has just completed evaluation of tools and the financial process is underway so that we can place an order for 200MW of cell manufacturing in the next three months. Similarly the likes of Jupiter Solar and Indosolar among others are in various phases of upgrading or increasing their capacity.
However, the cost of capital and the total capital needed for cells is high, so the decision making is a little bit slow. Another difficulty with cells is that to get a supply chain set up you need to focus backwards on securing your wafer supply. India's domestic manufacturers today do not have back-to-back long-term wafer contracts so it is difficult to expand more in the present scenario.
Despite slower progress on the cell side, I expect a lot of action to happen in the next six months and a lot more players to come into the market. There are already a couple of big Chinese guys who are talking about setting up cell manufacturing in a big way in India. One Chinese firm has already started construction of a 200-300MW facility in the North Eastern part of India. This is how I've seen 'Make in India' impact on PV in India.
How has the doubling of domestic module production in a year affected PV developers?
We have worked with some of the very big developers and we have taken up cost reduction and quality improvement efforts within the company to actually drive costs down as well as improve efficiencies so that we are relevant. That was actually mainly driven by the developers.
What incentivises companies to setup manufacturing in India?
It is the market and its visibility; nothing else. The prime minister and power minister have been quite focused on creating a market pool for everybody to come in and participate. How else can you explain such aggressive capacity building right now? From a very paltry number four years ago, now we are looking at a very significant number of 7-8GW per year with projects being built and at 10-12GW of bid processes under way. The government needs to be complimented on this.
'Make in India' is not only pure rhetoric. There are a lot of Domestic Content Requirement (DCR) projects in execution right now so government is ensuring that there is at least a strong pipeline for this year, but at the same time they are saying manufacturers need to be competitive.
The Indian industry needs a lot of confidence from the investor's point of view and we need good success stories. Quality is very important for that and whenever developers are offering aggressive price bids they need to be cautious about quality as well. If things are not handled in the right way, it can actually destroy investor confidence. The frontline developers are already aware of that and they are taking steps but everybody has to come on board on the same page. The focus on quality has to be there.
It's not only for Indian modules; in general there has to be equal focus on quality as on costs and they go hand in hand, because one or two bad projects can actually destroy investor confidence very badly.
What is the effect of the World Trade Organisation (WTO) ruling against India in favour of the US?
We are already seeing the viability gap funding (VGF) come down, so the competitiveness is slowly being built into domestic manufacturing and over a period of time once the competitive capacities are there, then the DCR policy will be phased and it will be purely player competition. However, it is going to take maybe a couple more years for that to come in.