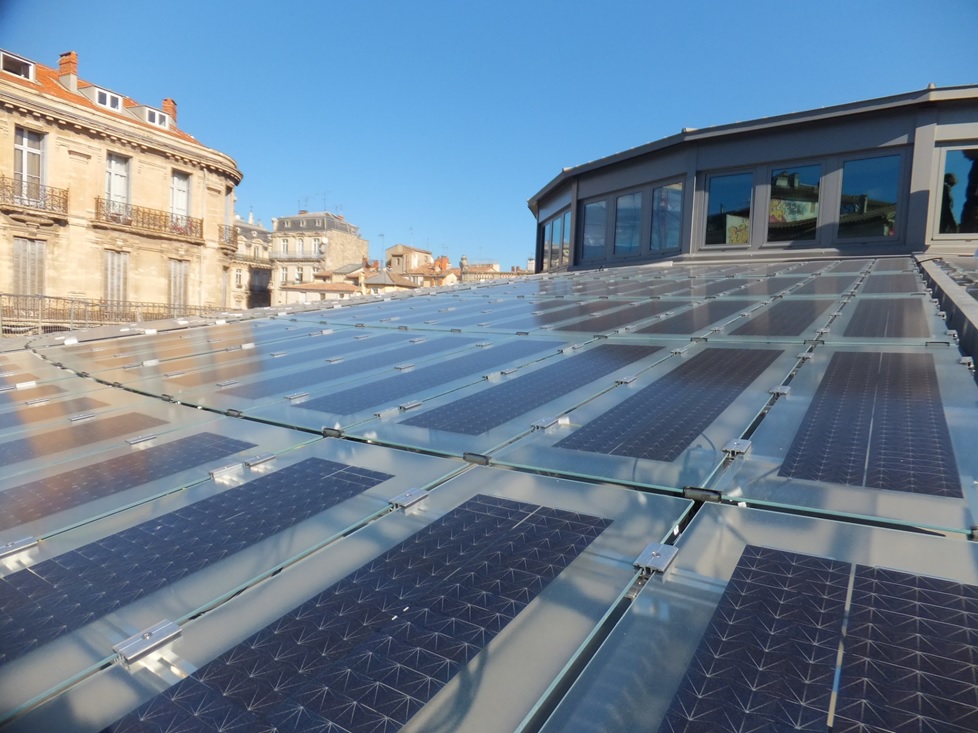 The EU's Energy Performance of Buildings Directive is a key piece of legislation towards all new buildings being almost zero net energy users as a typical building is deemed to account for around 36% of the EU's CO2 emissions.
BIPV has remained a niche market in Europe for more than 10 years. According to trade group SolarPower Europe, over 200 BIPV products are available in Europe and future growth could be pegged to further legislation in the EU, such as the European Energy Performance of Buildings Directive (EPBD).

Cumulated installed BIPV capacity is expected to surpass 11GW by 2020. New build legislation for zero net energy usage is also at an early stage of adoption in Japan and California.
The expectation is that there will be a growing number of PV manufacturers offering BIPV products to the EU market in the coming years and a greater number exhibiting at major trade shows such as Intersolar Europe.

Recently, PV Tech discussed the potential changing landscape for BIPV in Europe and the type of products that will best fit the myriad of buildings with Prof. Alain Straboni, Founder & CEO of S'Tile.
The company has a history of strong links with European academia, why is this and why have some become key investors?
Prof. Straboni: "I funded S'Tile starting from researches I performed on silicon applications, microelectronics and later on PV. Our start-up did a lot of R&D on cells and their integration into modules ; projects being supported by European commission and by national and regional funding agencies. They invested because they think, as I do, that Solar PV is promising to generate clean energy and to create jobs."

BIPV products have been synonymous with thin-film technologies but has remained a niche market. Why did the S Tiles select monocrystalline solar cell technology?
"Yes, since a lot of years architects have selected thin-film technologies because of their nice uniform black colour, as they have been reluctant to use crystalline silicon modules because of the strong visibility of ribbons and cells. They remain a niche market because of their prohibitive €/Watt cost due to their low efficiency.
A key differentiator would seem to be the adoption of a special mode of interconnecting cut cells for your BIPV products, what benefits does this bring to BIPV applications?
"We developed indeed a process interconnecting cut cells from "pad to pad." This is because we use very short cells, we could suppress ribbons running along the cell surface, which provides high power and nice aesthetics to the modules. By combining pad to pad with shingling, our modules appear uniformly black as thin films; but they have twice the power as they use mono-silicon cells.

The company has several unique products already used in a variety of projects. Which projects have set the company apart?
"We have installed 900 modules on the roof of a newly constructed old "Art Nouveau" stylish market place in the old center of Montpellier city; with their double glass, their biomimetic cells designed by S'Tile without visible ribbons on front, the project has been accepted by architect of "Bâtiments de France" which wasn't obvious in such a medieval area."

S'Tile has recently introduced a complete residential roof tiling system, how does this system differ to other emerging solar roof tiling systems?
"The solar modules are so beautiful, they look like slates, they are properly waterproof; having a few connections to adjacent modules per m2 they avoid a lot of copper and wirings as commonly observed on other emerging tiling systems. Also, for this reason it can be installed in a very short time with very few workers."

With changing European legislation on new residential buildings, can a complete solar roofing system become a commercially viable mass market?

"BIPV, with solar roofing as one of the major part, is expected to become the fastest growing PV market segment in EU. The directive on energy performance of buildings (EPBD) stipulates that all new building constructions after 2020 should reach nearly zero-energy levels. This must boost the solar roofing market for homes and buildings; aesthetic integration and costare key factors for acceptance by homeowners."
The company has established both R&D and module assembly operations, what are the future expansion plans?

"To increase our production capacity by automatizing the assembling of our specific modules for roofing ; and to continue R&D improving the beauty and the efficiency of our modules for glass facades and roofs."

S'Tiles is planning to exhibit at Intersolar Europe, what products and applications are showcasing?

"We are presenting new semi-transparent modules for facades, pergolas, balconies , sun shadings but as a special guest this year we present our new solar tiling system, which is so beautiful, so looking like two drops of water, a slate roof, waterproof and designed for longevity as are the traditional tiles. As you know, the origin of the name of our company S'Tile is silicontile; it's also our website name. Please visit both the site and our booth at intersolar C1.378."