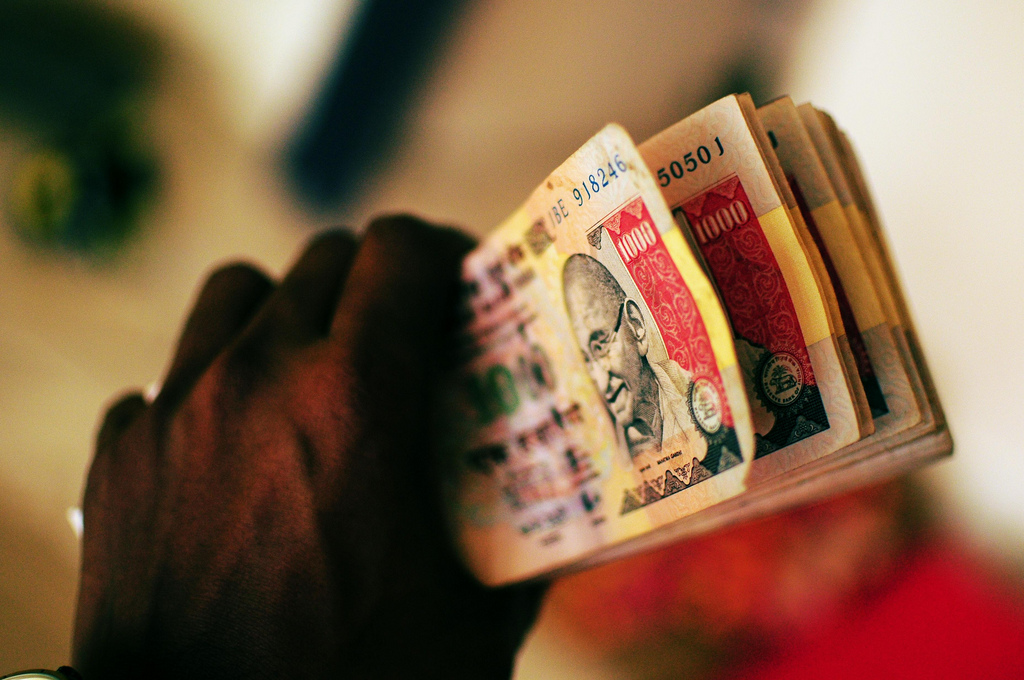 The green bond market worldwide is rising with a recent Moody report forecasting that Green bond issuance will top US$50bn this year, up US$8bn from last year. Financing is consistently cited as a major barrier to developing solar projects in India, however, the country's fifth largest private sector bank Yes Bank recently announced plans to list a Green Bond of up to US$500 million on the London Stock Exchange by December this year. The move will help to develop bond and equity issuance for use in green infrastructure finance and clean energy projects involving solar, wind, biomass, hydropower and other technologies in India.
Rajnesh Trivedi, senior director, sustainable investment banking at Yes Bank, discusses how Green Bonds can alleviate the major obstacles of financing for renewables in the subcontinent.
PV Tech: What is the Significance for the Indian solar industry of Yes Bank's green bonds listed on the LSE?
Rajnesh Trivedi: Given the government of India's focus on renewable energy and the challenges around conventional lending, there is a need for innovative financing structures which could impart flexibility on tenors and lower the cost of funding. The Green bond was one such specialized avenue to provide for such financing. While globally there are many 'Green' focused funds and multilateral financing entities with specific mandates of investing in Green bonds or lending to green projects, the market for Green Bonds is quite nascent in India.
PV Tech: What financing barriers does this overcome?
RT: The government has envisaged a target of 175GW of additional renewable energy capacity installations by 2022. The successful raising of Green Bonds has provided a new stream of financing for the Indian renewable energy sector. This will improve the access to long-term, overseas funds for companies in India through capital markets in the UK particularly those keen towards green infrastructure financing, which is high on India's agenda.
The International Finance Corporation (IFC) issued a five-year green Masala bond on the London Stock Exchange, the first green bond issued in the offshore rupee markets out of which INR3.15 billion (US$46.4 billion) were invested in Yes Bank's green bond programme. This is the first ever investment by IFC in an emerging markets green bond and it demonstrates the appetite and willingness of international investors to participate in India's renewable energy sector. Such landmark events will help to further strengthen the ability to raise innovative capital.
[Masala bonds are Indian rupee denominated bonds issued in offshore capital markets.]
PV Tech: Yes Bank was the first issuer of the green infrastructure bonds in India. How successful has that been?
RT: There was a lot of interest from various investor classes to understand the concept, the scope and implications. It was a pleasure to see participation from different segments of investors – insurance funds, pension funds, provident funds, mutual funds – for these bonds.
PV Tech: How do you foresee the green bonds market evolving globally in coming years?
RT: The global market will continue to be buoyant, which is going to help countries like India to emerge as a viable destination where future proceeds of Green bonds can be deployed.
PV Tech: Will other banks follow Yes Bank's example?
RT: The mechanics of green bonds, such as pricing, are all governed by the bond market. For the green bond market to take off in India, we require it to develop faster. Currently, there are no incentives for investors in these bonds. The renewable energy assets in Asia are growing at a much faster pace. While banks can fund these assets to an extent, the remaining funds will have to come from other sources such as green bonds.
Yes Bank's successful green bond raise is going to work as a catalyst for other Indian Banks and companies to tap into the vast global and domestic market to raise capital. For example, after Yes Bank's first ever green bond raise, Goldman Sachs-backed wind developer ReNew Power Ventures issued India's first credit-enhanced green bond. Last week, another leading wind energy player backed by a large corporate house announced raising certified climate bonds. These are a few successful stories, but a large number are yet to come.