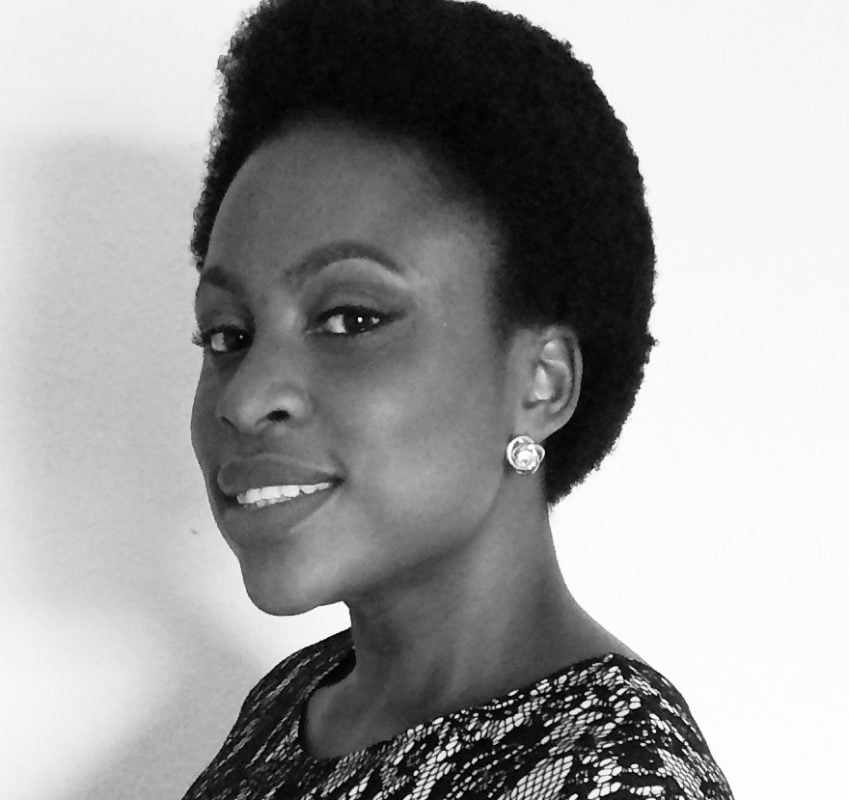 A lack of clean and reliable energy is a critical problem for the Economic Community of West Africa States (ECOWAS) region. With over half of the population still without electricity, and even fewer in rural communities, energy access is still a major obstacle. To surmount this, the region will have to mobilise all the necessary human capital – and not least embrace women in the workforce. Monica Maduekwe, coordinator of Gender Mainstreaming at the ECOWAS Centre for Renewable Energy and Energy Efficiency (ECREEE) caught up with PV Tech to discuss ways in which the organisation is addressing existing barriers to equal participation, including utilising a US$1 million fund from the African Development Bank.
PV Tech: What is the main objective of ECREEE?
Monica Maduekwe: ECREEE, as the name implies, works to promote the market for clean energy technology. We are involved in policy support, investment promotion, raising awareness and advocacy as well as capacity building. We have developed several regional policies to this end; we have the renewable energy policy, the energy efficiency policy and very recently the policy for Gender Mainstreaming in energy access.
ECREEE develops regional projects and interventions but these are owned by the ECOWAS member states. We represent the member states, but all these new initiatives – including the ones promoting women in the energy sector – are driven by them. The Gender Mainstreaming policy was developed by ECREEE but was actually validated and adopted by the member states. So you see that ECOWAS countries have the interest to promote women in the sector and are keen on changing the situation. We commend how progressive they are, because they are the ones really driving the change, we just represent them.
What is your role in the organisation?
Anything related to gender and policy, that is my domain. The policy has started working on a directive recently for gender assessment in energy. The policy mainly works to address barriers for the equal participation of women and men in expanding energy in West Africa. There are certain barriers that women face that men do not face, or face to the same degree; such as access to finance, the appropriate technical skills, or social/cultural related barriers. That is why we came up with that policy. It contributes to the ECOWAS goal of promoting technical and financial support to upscale the deployment of projects that simultaneously promote gender equality and improve energy access.
What did the directive consist of?
The directive for gender assessment in energy projects keys into one of the objectives which is mainly to ensure that energy interventions do not lead to gender discrimination. We have stories where energy projects have gone into communities and have not led to equal benefits for men and women. This could be because displacements have occurred; people not being welcomed. So this particular directive is to ensure that energy infrastructure development is gender responsive and not just looking at bringing projects into communities but ensuring that those projects lead to job creation for women.
To develop the directive, we had to create a feasibility study on business opportunities for women in the value chain, and right now it is still in draft form; it is going to be reviewed and validated by the member states sometime end of May.
Do you have any future goals of numbers you'd like to see of women in the workforce?
We are hoping that by 2020 we'll have about 25% women in both the private sector and public sector energy workforce.
On that note, we also are working on a project with the African Development Bank (AfDB). ECREEE recently received grant of US$1 million to promote women in renewable energy and that ties into the objective of having 25% of women by 2020 working in the sector. Through that project we want to look out for women-led projects – these do already exist – but the fact is that we have a large unserved population but we know that transformation is happening. There is this green energy revolution; a lot of people are becoming aware and using clean energy technology. We want to use that momentum to create market opportunities for women to be the suppliers and providers of clean energy technology.
Is the US$1 million being provided solely by the AfDB?
Yes. And ECREEE is also contributing an additional US$50,000 for the project.
How will that fund be used?
The grant will fund a feasibility study to identify projects that will be led by women, and will contribute to the regional integration and development and those projects. It will go into infrastructure; tilling the ground, getting the framework right for investment to pour in.
What is the ECOWAS Women's Business fund?
This is a small grant facility also for women-led energy projects that ECREEE developed in 2014. We launched it last year and had calls for proposals mainly from women, or NGOs that promote women in the energy sector, and right now because of the quality we receive, we plan to re-launch that facility to make it even bigger.
We are working with the Clean Climate Technology Centre network's operational fund for climate change to improve the facility. What we noticed was that we have a lot great ideas coming in, but sometimes people need coaching. When we launched the fund in 2014, ECREEE provided coaching; so we were working with promoters to improve their proposals, their budget, and make it a better proposition. So there was a hand-holding relationship. When we decided to go for a wider-scale project, we couldn't provide that sort of tailored support. So now with the Clean Climate Technology Centre network, we'll be working with them to provide that kind of support. So we want to re-launch the facility, get projects and also be able to provide that one-on-one coaching.
We don't really have a lot of women-driven projects out there; so the experience isn't out there, the technical capacity isn't out there – so we are just trying to get things moving. We already have projects running on this, one in Senegal and one in Ghana.
How big is the fund?
We started with €500,000 and the idea is that by the operational stage it will be €5 million.
What can other funds, businesses and stakeholders do to help widen access and create a stronger network for women?
We've always advocated for having women-specific interventions. The EU recently launched a call for women and sustainable energy. This was not in existence before and it shows that we really do need to have women-specific interventions. When you have facilities or calls for proposals open to everyone, you'll find most of them are not led by women because this is not a traditional women-oriented area. If you really want to have more women involved, you need to have interventions for women in order to help more come into the sector. That is how we can level the playing field. If you keep on having gender blind interventions, you'll continue to promote the inequality.
ECREEE's Monica Maduekwe will be speaking on a panel about encouraging more women into the renewable energy sector at Solar Media's Clean Energy Africa Summit, 4-5 April in Accra, Ghana. To find out more, visit the event website here.