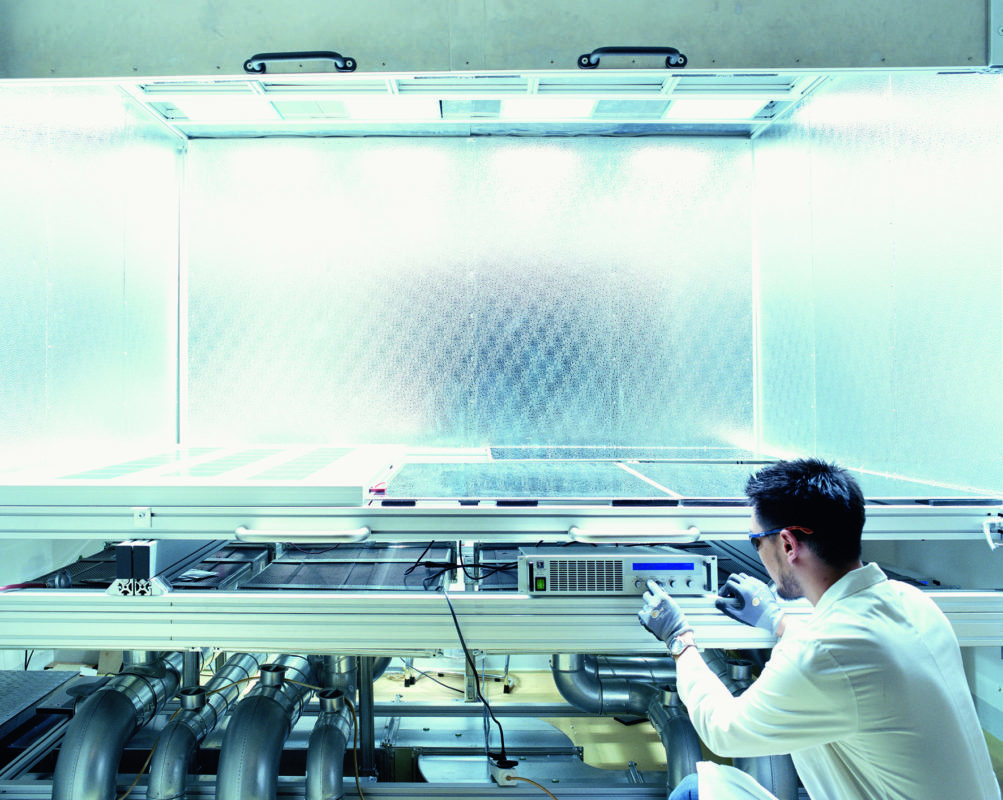 Leading up to the fourth PV CellTech conference in Penang on 12-13 March 2019, we continue our series of interviews with leading PV industry stakeholders from across the entire value-chain, connected by the same common goal of wanting to know how PV technology will advance over the next 12-18 months.
During previous PV CellTech events, and also our sister event held each October (PV ModuleTech), one of the most active participants has been Jenya Meydbray, currently the CEO of PV Evolution Labs (PVEL).
During the past couple of years, Jenya's interest in PV technology and module quality (the two pillars of PV CellTech and PV ModuleTech, respectively) has been evident through his active interest in the two events. Until recently, Jenya held previous roles at DNV-GL (from which PV Evolution Labs emerged recently) and Cypress Creek Renewables; companies that are very much involved with modules, and not directly at the cell production stage.
However, while many downstream companies are focused only on what the local sales rep is offering them today from a module standpoint, the market-leaders in project development, EPC work and module quality/testing/inspection look far more closely at PV cell trends, as developments here are forming the basis of mainstream PV module supply about 12-18 months later.
On returning to PV CellTech 2019 as an avid participant, PV-Tech invited Jenya to moderate one of the sessions, and ahead of the event on 12-13 March 2019, we took the chance to ask Jenya some questions and observations on PV cell technology, from his more 'downstream' focus in the industry. The following is a summary of the discussion between PV CellTech chair and head of research at PV-Tech (Finlay Colville) and Jenya: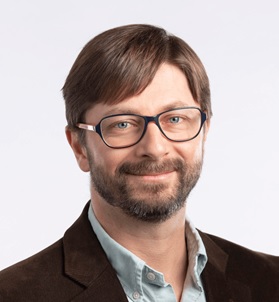 Finlay Colville: Welcome back to PV CellTech, Jenya. Before we look at technology issues and the event next week, could you give a quick update on how things have been going at PV Evolution Labs since your return as CEO and the new plans for 2019?
Jenya Meydbray: Hello Finlay, it's great to be heading back to PV CellTech. Since PVEL [PV Evolution Labs] relaunched in January, the market reaction has been excellent. Our labs are busier than ever. Cell and module technology are both evolving faster today than ever before, and this is driving demand for third-party reliability and performance testing. Developers and financial institutions must have confidence in new technology before they can deploy it. PVEL's services – especially our Product Qualification Programs (PQPs) for modules, inverters and batteries – are as relevant today as they were when I co-founded PVEL nearly a decade ago.
Many downstream players now recognize that crystalline silicon technology is not all the same. Reality has shown us that new aging mechanisms and operational characteristics can impact a project's financial success, potentially both positively and negatively. For example, light and elevated temperature induced degradation (LeTID) surprised many when PERC started to gain market share. Similarly, there are unknown benefits and risks to glass vs. clear backsheets, bifacial modules, conductive adhesives, shingling, larger wafers, n-type cells, alternative encapsulants, and cast mono, to name just a few of the new technologies that PVEL is currently testing. That's the key reason I'm looking forward to PV CellTech. It's the best place to learn about trends in real commercial cell production capacity as we develop the next generation of PVEL's cell and module qualification tests.
We have many people and companies attending PV CellTech each year from the downstream segments – mostly global developers – and also test/inspection labs and IE's. But we don't often have people that have experience in both these roles! So maybe we can look at the next question from the combined viewpoint of the downstream 'segment' as a whole: can you sum up why developers, EPCs and investors need to understand PV technology today?
Since project development is a time-consuming undertaking, most firms are forced into bidding very competitive PPAs today based on pricing and yields for construction that may be years in the future, especially for larger projects. Project economic success is typically measured in Net Present Value (NPV), which is basically a measure of forecasted cash flows and the cost to build and operate the project. It's impossible to win competitive PPAs without knowing where PV technology is heading and how these advancements will impact price and yield.
Historically, a lot of developers got burned by making assumptions that were too aggressive or by implementing equipment that didn't meet yield or reliability expectations. Similarly, a lot of developers saw windfall profits from pricing that plummeted faster than anyone couldve predicted. It's a tough game and nobody has the crystal ball. PVEL [PV Evolution Labs] helps our downstream partners avoid the downfalls of selecting equipment that will not meet expectations.
One of the issues I often see with developers is that they have a quick dive into PV technology and module supply rather on an ad-hoc basis, and then base their site designs and component suppliers/technologies based upon this for some time. However, with the rate of change of technology, how can developers best plan for changes in module performance and technology?
I absolutely agree that this is fairly common practice. The problem is that most technology and most vendors aren't relevant until they are. That is to say, most developers don't proactively diligence equipment on an ongoing basis. They wait until they're ready to buy. This is why an independent party like PVEL can help by maintaining up-to-date data on a wide variety of vendors. When developers are ready for that ad hoc review, PVEL has the information they need for a truly deep dive. We currently support over 300 downstream partner companies.
The module reliability scorecard provides an excellent reference for investors today. Should we expect to see changes to this during the next 12 months and what factors are driving this from a cell/module production standpoint?
Our goals for the PV Module Reliability Scorecard are to support and educate the industry by publishing highlights from our research as a simple, free download. It also helps us raise the profile of our manufacturer clients that perform well in reliability testing. Investors and other stakeholders can clearly identify the manufacturers who make quality and reliability their top priorities by reviewing the Scorecard rankings over time.
We're happy that in 2019 we're continuing to work with DNV GL on the Module Scorecard as a joint publication. This year's report will be released mid-year and will feature most manufacturers of relevance and some new vendors that are working hard to expand market share. It will highlight long-term trends that we've identified over nearly 10 years of module testing as well as the new reliability testing methodologies that will be used in our module Product Qualification Program in 2019-2020.
PV CellTech 2019 will feature much discussion around the potential availability of advanced n-type modules, being offered to non-China located utility-scale plants. This is a relatively new concept in the PV industry, with much of the premium performing modules being restricted to rooftop markets. Aside from successfully ramping new fabs with low-cost, what other factors should these manufacturers consider, before they embark on global sales and marketing campaigns?
There are several important characteristics of advanced technology that will drive adoption over time. Developers that are early adopters of the right new technology will have an important jump start over the market. I'm surprised by how many PV module sales representatives still focus on dollars per STC watt exclusively. In my opinion, advanced technology such as n-type heterojunction can rightfully command a premium with bifaciality at over 90%, much lower temperature coefficients, potentially better low light performance, and higher STC efficiency. This all translates into more value in the field, and several percent of improved yield is worth several cents per Wp of project NPV. If the module premium is below that added value, everyone wins.
Once the industry determines how to properly value advanced technology it will catch on, just as PERC did a few years ago. Of course, choosing a new technology always has risks of new degradation and failure mechanisms, so it must be effectively vetted and qualified.
And finally, PV CellTech 2019 is just one week away. What are you hoping to learn about PV manufacturing technology over the course of the two days?
As we've discussed, there are many new exciting technologies being considered today with no obvious front runner yet. PV CellTech is the best place to gain insights into which technology is pulling ahead in technology and manufacturing capacity. What comes after PERC will be more clear after PV CellTech.
Thanks Jenya! We are all looking forward to your involvement at PV CellTech again, seeing you on stage doing your moderating duties, and sharing your inputs from PVEL's standpoint, as they can best help the industry as a whole to keep offering higher-performing products with qualified reliability metrics that reduce the risk for institutional investors and long-term portfolio owners.