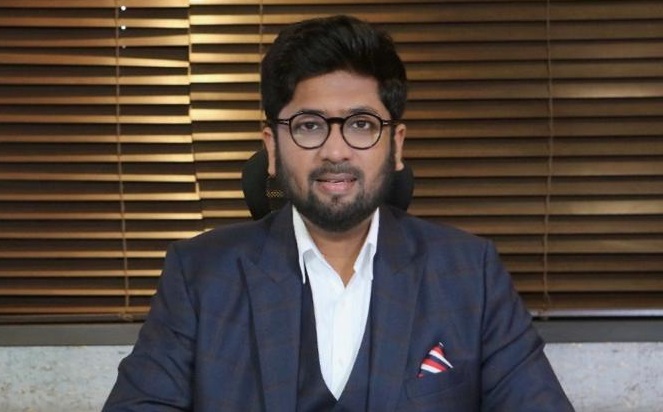 India is in a major push in its long-term vision of supporting domestic PV manufacturers with its production-linked incentive (PLI) scheme to build huge capacities across the value chain and the approved list of models and manufacturers ALMM which deters imports of modules. The latest development has been Solar Energy Corporation of India (SECI) releasing the tender for the PLI's second tranche which aims to support 65GW of manufacturing capacity.
PV Tech Premium caught up with Gyanesh Chaudhary, vice-chairman and managing director at Indian PV module manufacturer Vikram Solar, which has a 2.5GW annual production capacity, to discuss the thinking behind the ALMM and PLI schemes and whether ingot and wafer production is realistic in India.
PV Tech Premium: Is there anything you would like to have seen changed in the PLI scheme?
Gyanesh Chaudhary: I feel that the downstream manufacturers were left a little high and dry in the PLI. One of the largest chunks of the INR195 billion (US$2.6 billion) allotted to PLI has gone into the upstream value chain for polysilicon and wafers. It's challenging to see that happen while there are huge demand-supply gaps for cells and modules and not enough funding allocated to build large capacities when it is the need of the hour.
Also, in terms of timelines, polysilicon will take four to five years to come online because it's almost like setting up oil refineries. It's that serious a commitment and India has never made a single tonne of polysilicon so far, but the downstream infrastructure and ecosystem already exists. Maybe not in a huge scale, but it does exist and it's ready to expand.
The second critical point is that the structure of PLI does not involve existing manufacturers. It only talks about greenfield. Whereas manufacturers like us, and so many others who have developed technology practices, strong teams and execution capability over a decade, don't feel rewarded in the PLI. We can scale sooner than a new entrant considering our overall commitment to the sector. Nonetheless, the PLI is a powerful tool from the government to regulate investment in domestic manufacturing.
The three winners in first round were Adani, Reliance and Shirdi Sai. Do you expect these companies to dominate again in the second round?
There is a dichotomy because in the first PLI tranche there was a 4GW cap on how much capacity you can set up under the scheme. In the second tranche that got changed to 10GW. So now the same companies that won in the first round can apply for a further 6GW. Now you can read between the lines as to what has happened here. But having said that, I feel that larger the chunk towards polysilicon and increasing the cap, have both facilitated an oligopolistic environment.
Considering there are so many companies like us who are putting skin in the game and working on the sector day in and day out, it feels like something more should have been done.
Is wafer and ingot production even possible in India?
Your apprehension is not unfounded. India so far does not make a single wafer. But in terms of technology, the acquisition of this manufacturing process and the whole ecosystem around that has stabilised significantly over the last two or three years, which gives manufacturers like us the confidence that we will be able to not just invest, but also install and successfully execute these large gigawatt-scale projects for wafer and cell. India is already doing modules so there is no challenge there.
Yes, further upstream manufacturing is a time-consuming process and the ecosystem is less evolved, considering this is going to be a new import substitution process. But manufacturers like us who have been around for 17 years are fairly confident of the in-house capability as well as tapping into global talent to ensure success of these lines.
What are your thoughts on the ALMM policy that prevents non-Indian manufacturers from selling modules in India?
The common knowledge is that ALMM is constructed to deter non-Indian product. I think it's the other way around. it is to promote manufacturers and products that can hold their ground.
The government took a cue from the wind industry, where they have non-tariff barriers against material coming in that does not include committed support from the suppliers. We've often seen that the current foreign importers do not commit to that. This means the project IRR takes a very big hit and developers are left a little bit out in the cold with respect to how they're going to meet their generation deadlines. This leads to losses then and the returns are already quite thin, so ALMM was constructed to give some surety.
What about the impact on developers looking to install projects as quickly and at the lowest cost possible?
As for developers, any delivery of any mandate is a painful process. So, if we say that one is winning over the other, I think that would be unjustified. The developers have equal responsibility and ownership on the way they've bid for projects and how they win and with what cost aspects they are considering.
Having said that, because of the volatile nature of the solar industry, the supply chain volatility from COVID-19 did not help. We had about 40% increase in commodity pricing, which was all adding up to overall cost increases. The developers had previously bid at PPA rates, which could not commensurate this price rise. So, we are in a situation where the future looks extremely bright, but the current period is definitely a challenge, which we will need to see through. We will also need to walk the path hand in hand with the developers and make sure that we make it sustainable.
India is sitting on 59-60GW of cumulative renewable energy capacity so needs to install 50GW of generation capacity every year to achieve its 2030 renewable energy target of 500GW, which is a humongous job considering we've not crossed 10-15GW a year in any scenario so far. All of this leads to very serious commitment from the government to encourage the private sector. Now all we need is large pools of capital to build this opportunity into a reality.