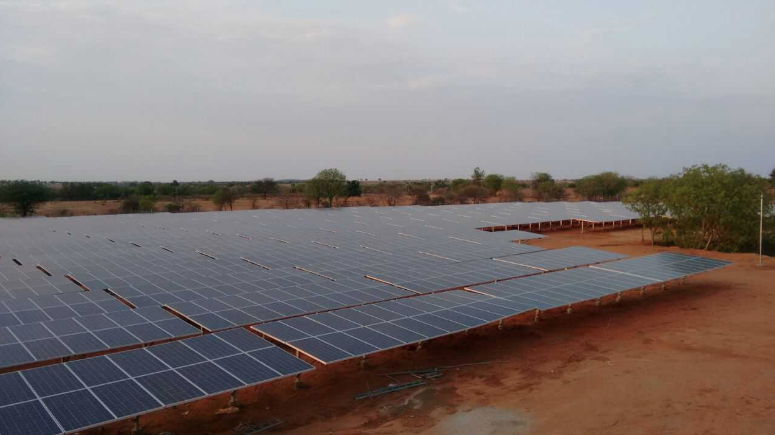 Indian solar developer and EPC firm Rays Power Infra has entered the retail solar segment focusing on PV for homeowners and small-scale commercial establishments, through its group company Rays Future Energy.
The company plans to launch around 10 operational stores in the first year of its operations, and expand to over 70 stores by 2020 covering major cities in India. The solar development firm will commence its first outlet in Gurgaon by the end of November 2018. It will sell various solar-powered products to customers including solar modules, inverters, solar street and garden lights, solar lanterns and bags among others.
RAYS Solar Experience Centers will also be set up to provide plug-n-play solar power packs (2kW to 20kW) for residential rooftops.
The firm, which is based out of Gurgaon and has offices in Hyderabad and Jaipur, expects to start offering batteries and other energy storage solutions in the future, as well as to work with medium-sized companies.
The firm said it planned on taking advantage of government subsidies for rooftop solar, however, latest figures from the Ministry of New and Renewable Energy (MNRE) show grid-connected rooftop solar uptake is continuing at a disappointing rate with just 1,223MW installed by 31 July this year.
Rahul Mishra, CEO, Rays Future Energy, said: "The distributed (rooftop) solar business in India is yet to witness the growth it has promised. The sector needs organized private participation from large players to provide quality energy solutions for the residential segment to unlock the large potential that Indian markets offer. We have decided to step into the B2C retail segment and offer simplified energy solutions for retail consumers at their doorstep through our energy experience centers."
Back in March, Indian PV module manufacturer Waaree Energies launched its own do-it-yourself rooftop solar kit, aiming to reduce the time and manpower needed for standard installations.