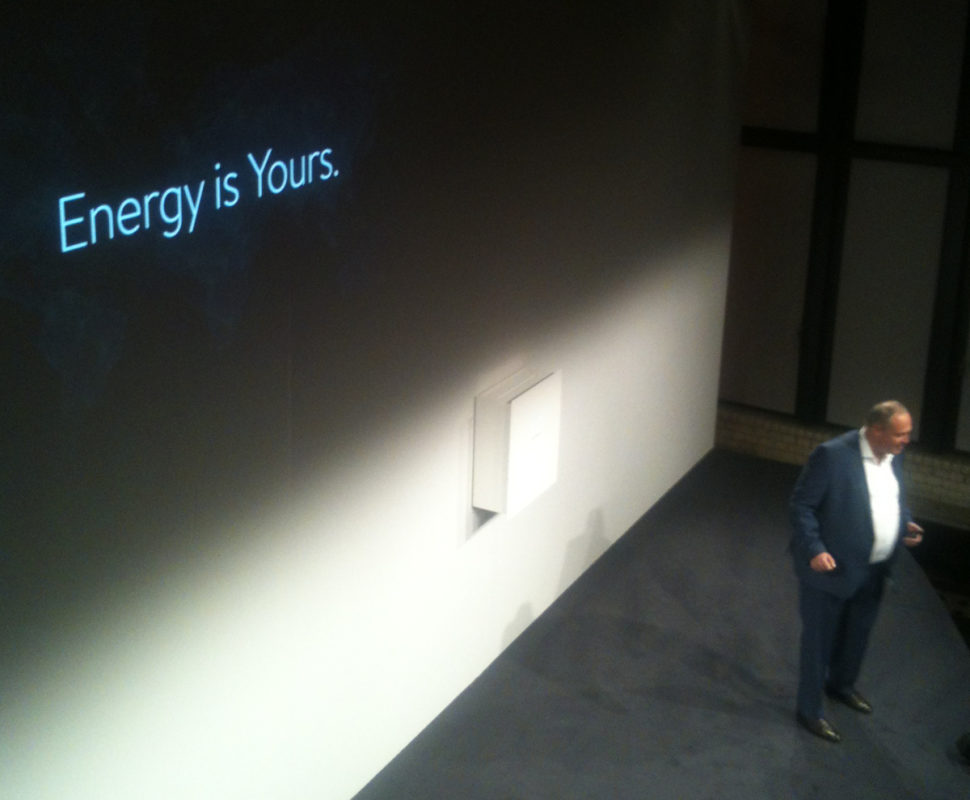 Sonnenbatterie, Germany's market leader for residential energy storage, has launched an energy trading platform that the company believes in time could make it even bigger than today's existing utility companies, rebranding as Sonnen in the process.
Sonnen held the launch in Berlin on Wednesday at Ewerk, a disused fossil fuel plant that has since been converted into an event space. The new platform, sonnenCommunity, is aimed at enabling trading of surplus power from solar PV coupled with its battery systems.
The concept is that distributed generation, battery technology and digital networking can combine to create a new way of buying and selling electricity without the need for a traditional power company. Customers can make an additional profit to their feed-in tariff (FiT) income and pay what Sonnen described as "significantly below the average of traditional suppliers" for electricity not generated by their own PV-plus-storage systems.
P2P energy trading community
The sonnenCommunity links together Sonnen customers in Germany and can select trading opportunities in real-time, which is vital to the business model, because electricity prices can change quickly and normal billing cycles under most existing utility-based models can take months. The process is automated by Sonnen's software, so while consumers will have visibility into the trading via smart metering and mobile apps, they will not be required to do anything besides sign up to the scheme.
One of the drawbacks of so-called peer-to-peer (P2P) energy trading has been that the monetary value of the electricity is not considered high enough for the system to work, unless a large amount of scale is built up, or higher-value grid services such as frequency regulation are also provided by the systems.
However, in Sonnen's case, CEO Christoph Ostermann told PV Tech Storage that the company is not interested in making money from the retail of electricity, while grid regulations prevent aggregated energy storage systems in Germany from participating in providing grid services – although Sonnen has participated in some trials of this latter model on a limited basis.
For the full version of this story, visit PV Tech Storage.