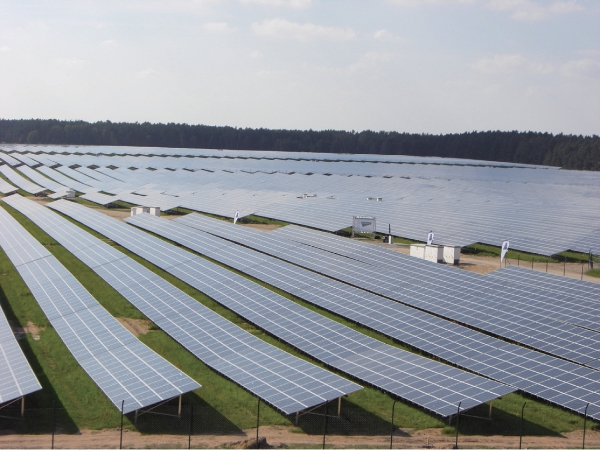 Solar developer ReneSola returned to net profit last year despite struggling with declining revenues throughout 2020.
The small-scale solar specialist recorded a net profit of US$3.3 million in its annual results statement last week, having closed 2020 with US$73.9 million in revenues, US$45.2 million less than it secured in 2019. Although revenues were higher in 2019, the company did also make a net loss of US$8.8 million the same year. Adjusted EBITDA stood at US$16.9 million, almost half of 2019's result.
Yumin Liu, ReneSola's chief executive officer, told shareholders that the company focused on "high-quality and high return projects" in its three core markets, Europe, the US, and China to generate profit during a "challenging" year beset by COVID-19 and widespread restrictions on movement.
ReneSola's balance sheet began to recover in the final three months of 2020, with Q4 revenues standing at US$16.8 million, up from US$9.7 million in Q3. This, the company said, was driven by its project business, which made up close to three quarters (73.2%) of revenue in the last financial quarter. ReneSolar also sold a number of smaller solar project rights in Poland, Hungary, Romania and the UK towards the end of the year, providing its revenues with a significant boost, but two sales in Europe were delayed to the first half of 2021, Liu said.
He added that he is "very confident" the second sale, concerning a solar project in Spain, will be completed this year.
The company now has a development pipeline with a total 1GW capacity, up from 730MW from Q3 last year, with 6MW of solar projects under construction.
Liu said that ReneSolar raised US$45 million last year through "several" stock insurers, which will be used to expand the company's project pipeline, potential M&A activity, and to "penetrate" the solar-plus-storage market. This funding, the CEO told investors last week, would "enable us to execute our long term strategic growth plan as we further consolidate our transformation into an asset light solar project developer."
Having shifted its core business to the US with a focus on community solar and commercial and industrial (C&I) projects two years ago, ReneSolar has also strengthened its presence in Europe, forming a new joint venture with French asset management group Eiffel Investment at the start of 2021. ReneSola holds a 51% stake in the new business, which intends to develop and then sell up to 1GW of solar projects in the next several years. ReneSolar also formed a JV last October with subsidy-free solar platform Novergy to develop an existing 100MW pipeline.
Once a solar tech manufactuer, ReneSola sold its production unit in 2017 to focus on development, and two years later, moved headquarters from Shanghai in China to Stamford, Connecticut, US.
Liu said the company plans to expand its independent power production (IPP) business and complete 100MW of projects this year, and grow its pipeline to 2GW, with 300MW monetised.
Ke Chen, chief financial officer, said the executive team are "very excited and very optimistic" over the company's long-term profitable growth.