Rio De Janeiro gets solar map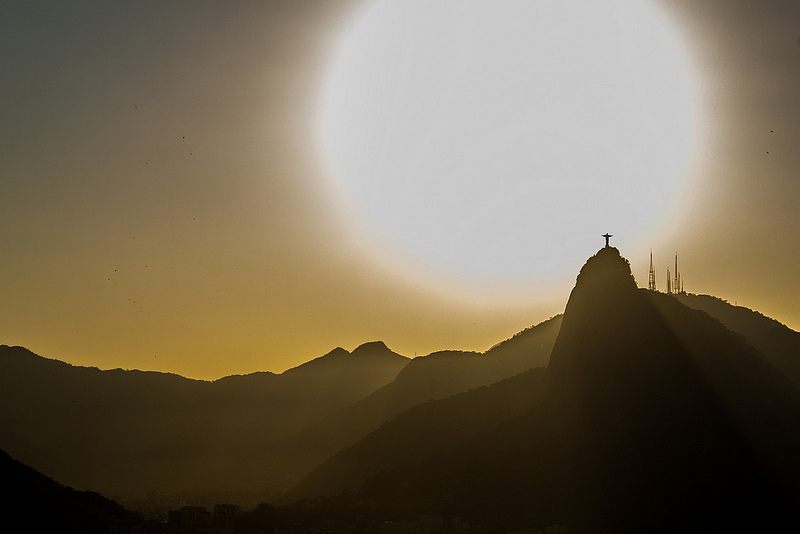 31 August: Brazil's Energy Research Company (EPE) has launched a solar map for Rio de Janeiro, which allows users to identify the potential for solar generation on the city's rooftops.
The map comes out of a partnership with the state government of Rio de Janeiro, the Pereira Passos Institute of the City Hall of Rio de Janeiro and the German Cooperation for Sustainable Development.
The online tool calculates potential electricity bill savings from installing solar having studied a total of 1.5 million roofs in the city.
JinkoSolar supplies modules to Kuwait's first solar plant
31 August: JinkoSolar has supplied 5MW of solar modules for Kuwait's first solar project developed by Spanish engineering firm TSK Electronica y Electricidad (TSK).
Kuwait's Ministry Of Energy and Water owns the 10MW Shagaya Renewables Park PV Power Plant, which is made up of 5MW of thin-film and 5MW of PV modules. The project is expected to be completed by September 2016 and will generate over 9,624MWh of clean energy annually.
Gener Miao, vice president global sales and marketing of JinkoSolar, said: "We are pleased to join another successful project in a new emerging market with TSK. The Arab states of the Persian Gulf market is growing very fast. The Kuwaiti government is targeting to have solar energy account for 15% of total energy consumption by 2030, which is not an individual case there. We will leverage our industry-leading position and expertise to meet the growing needs of the region."
JinkoSolar recently became global solar module shipments leader in the first half of 2016.
Majid Al Futtaim targets 5% solar by 2018
31 August: Majid Al Futtaim, a major shopping mall, retail and leisure company across the Middle East and North Africa, plans to use solar PV to generate at least 5% of its total energy consumption at existing developments by 2018. This will be equivalent to 38GWh per year.
Robert Welanetz, chief executive at Majid Al Futtaim, Properties, said: "The decision to invest in renewable energy comes as we approach the midway point in our five-year sustainability strategy. Solar technology at existing developments will help us to reduce our carbon footprint by 27,000 absolute tonnes of carbon emissions annually."
In the last three years, Majid Al Futtaim has reduced energy consumption by 9% across the 12 hotels in its portfolio.
The company is also exploring offsite energy production, primarily concentrated solar power, wind power plants and large scale solar PV power installations. To support this process assessments are focused on identifying potential partnership opportunities.
Geotagging for India rooftop projects
29 August: India's Ministry of New and Renewable Energy (MNRE) plans to monitor solar capacity additions closely by geotagging all projects.
Geotagging of both existing projects and new projects is necessary, according to a statement.
Public sector undertakings (PSUs) must now regularly update commissioned projects in an online portal known as SPIN including latitudes and longitude.