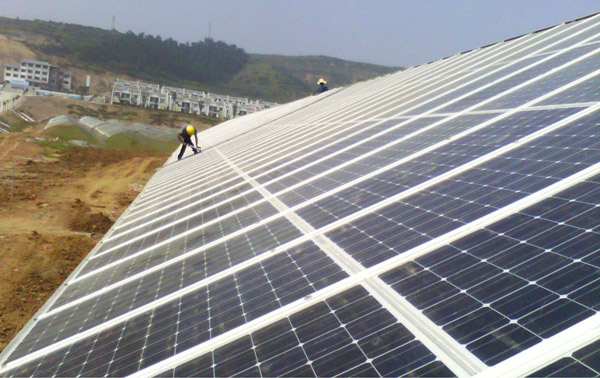 China-based PV manufacturer and developer Risen Energy has signed a contract with Vietnam-based company Tasco to build a 61MW solar project in Ninh Thuan.
Having recently set up a subsidiary in Vietnam, this will be Risen Energy's first PV power station there as well as one of the first power purchase agreement (PPA) projects in the country.
Construction of the facility is expected to start this month. The Ninh Thuan facility will be outfitted with 330W polycrystalline modules, as the company claimed that "they are more suited to local environmental conditions and construction needs, laying an important technological foundation for the project's successful construction and operation".
The project is on schedule to be connected to the grid in 2019.
A company statement said: "Risen Energy's participation in the project will allow the market to fully understand our core advantages, including technologies and experience in EPC. Vietnam is an important emerging market for the company. Through participation in the construction, we will gain precious experience in how to plan and execute a project in Vietnam, creating a development model that can be used as a reference for future endeavours. The highly efficient operations and management model deployed by the company's team and the superior quality of the power station will improve the level of confidence that local companies have in the Risen Energy brand and the quality that it stands for, increasing possibilities for further collaboration between them and ourselves."