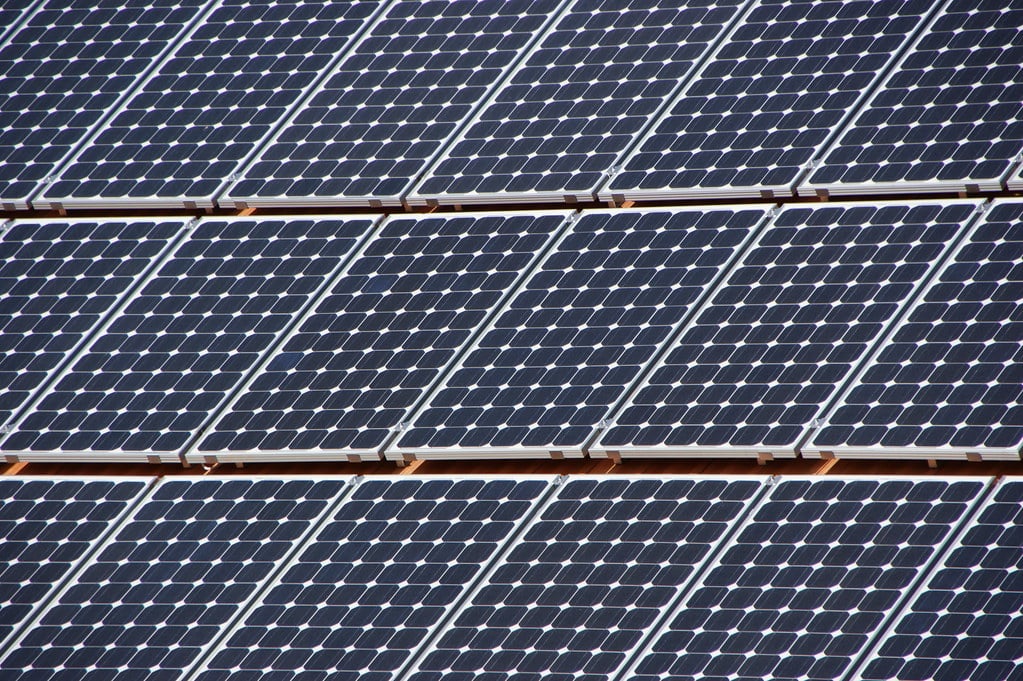 Ameresco to develop 27MW PV project in Illinois
October 8: Ameresco will develop a 27MW PV project in the village of DePue, Illinois that will be the largest PV installation in Bureau County upon completion.
Ameresco will be the developer, builder and owner of the DePue solar farm, which will be comprised of more than 71,000 PV panels installed on ballast blocks entirely above ground. Once completed, the site is estimated to produce 37,000 MWh of clean energy in its first year of operation.
Construction on the installation is expected to begin in the summer of 2020 and reach completion by the end of that year. The village of DePue will collect permitting fees during the site's development process, as well as approximately US$10,000 annually upon its completion. Those funds will help offset the village's energy costs.
Louis P. Maltezos, executive vice president of Ameresco, said: "Solar is a powerful renewable energy resource for a community like DePue as well as Bureau County, both of which stand to benefit economically while this development also closely aligns with the environmental objectives of the state of Illinois. Ameresco has had tremendous success in the beneficial repurposing of existing land and we are looking forward to working closely with the Village to bring renewable energy to their local community."
The solar farm is expected to offset 25,947 metric tons of CO2 annually, which is equivalent to taking 5,509 passenger vehicles off the road for one year — or powering 4,525 homes annually.
sPower reaches commercial operation on 20MW PV project in California
October 8: sPower has completed the latest addition to its solar portfolio in Lancaster, California, with the operation of the Antelope DSR 3 project, a 20MW installation constructed by Cupertino Electric.
Located in California's Antelope Valley, the installation will provide energy to Southern California Edison (SCE) under a long-term power purchase agreement.
At full capacity, the power produced by the Antelope DSR 3 project is enough to meet the consumption of up to 7,300 average California homes.
Ryan Galeria, VP of solar development at sPower, said: "This is an exciting moment for sPower. This project brings us to more than 1,200 MW of solar energy production in the state of California. We are proud to be the largest solar energy company in the Antelope Valley and have been operating here for the past nine years. We've partnered with more than twenty local organizations since we've started operations in the Antelope Valley and are committed to continuing our strong partnership with the community."
Sungrow to install energy storage systems for 15MW/32MWh portfolio in Massachusetts
October 8: Sungrow has signed off on a contract to supply its fully integrated energy storage system ST4200KWh-2000 to a 15MW/32MWh project in Massachusetts.
The project will participate in ISO-New England wholesale markets once it is completed, and stands as one of the first solar-plus storage offerings to contribute to the Solar Massachusetts Renewable Target (SMART) programme.
This solar + storage site is operated by Stem and owned by Syncarpha Capital, a New York-based private equity firm. The project, which is deployed across five distribution grid-connected sites, is planned for commissioning in Q2 2020.