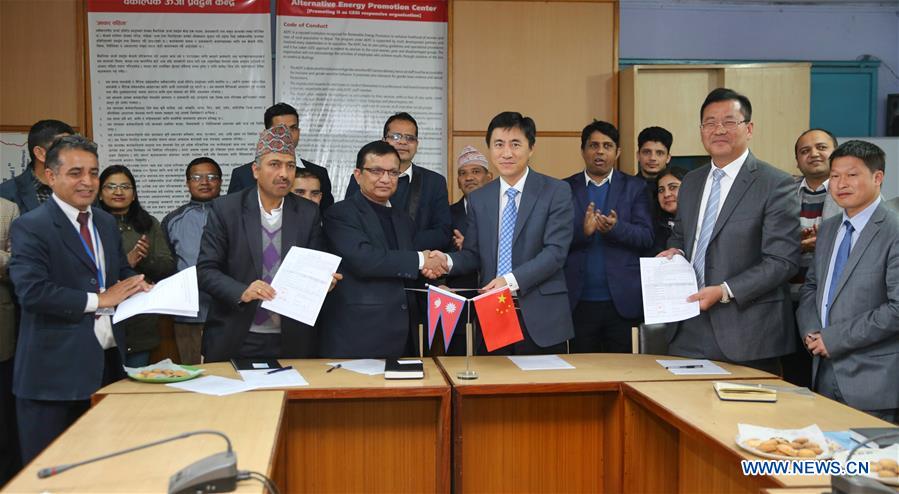 Fortum, Futurice and Boond start the first Solar2Go pilot project in India
19 January: Fortum and Futurice have started a pilot for an intelligent monitoring platform solution for household solar in India along with local firm Boond.
The Solar2Go solution helps local solar companies offer solar energy systems to households. The pilot, which is being conducted in Unnao district, India, will be operational by March 2018.
"What Solar2Go does in its basic form is to present for local solar companies an innovative and affordable solution enabling faster and cost-effective development, operations, and scaling up of solar energy micro-grids," said Heli Antila, CTO, Fortum.
The Solar2Go Software-as-a-Service concept offers a solution for local solar companies to secure the payment from end-customers reliably while providing better customer support and operational efficiency. The pay-as-you-go (PAYG) model allows people who can't afford their own panels to purchase energy.
China donates thousands of solar systems to Nepal
21 January: China has donated over 32,000 sets of 10Wp solar power generation systems to Nepal along with 325 packages of 1,200Wp PV systems including a battery, controller, LED bulb and case.
Ram Prasad Lamsal, joint secretary at Nepal's Ministry of Population and Environment, said: "The support provided by China is instrumental in addressing the problems of environment and climate change. It will also benefit our people from the perspective of health and saving time."
The goods will be distributed by the Alternative Energy Promotion Center (AEPC) in the districts highly affected by a devastating earthquake in 2015. The beneficiary districts are Sindhupalchowk, Kavrepalanchowk, Nuwakot, Dhading and Lamjung where many villages are yet to be connected by national electricity grid.
BBOXX launches cloud-based task management platform
22 January: Global off-grid solar company BBOXX has launched a cloud-based task management platform named Pulse, which aims to help distributed businesses to improve efficiency.
A BBOXX release stated: "Distributed energy businesses in developing countries face a common challenge of managing scale as customers, products and employees are dispersed across a range of remote locations. In order to prioritise resources and scale effectively, companies must have clear understanding of how customers, products and agents are performing. "
To solve this issue, Pulse digitalises a business' entire sales and service management, automating tasks for sales agents, technicians, call centres and its supply chain.
Pulse also uses product monitoring to predict failure and allow the operational team to proactively support customers, automatically schedules field staff tasks, and understands what type of customer is most likely to default.
BBOXX said the product is applicable for businesses involved in solar home systems, large-scale solar, and metering applications such as pumps and mini-grids.