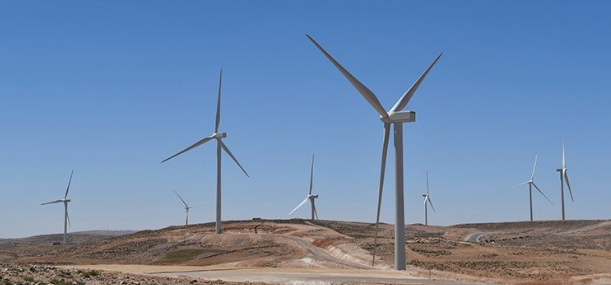 TNB completes Malaysia's largest solar project
5 December: Major Malaysian utility Tenaga Nasional Bhd (TNB) has completed a 50MW(AC) solar power project in Selangor, Peninsula Malaysia, the largest project in the country.
The project, won in the government-led Large Scale Solar (LSS) auction by TNB's subsidiary, TNB Sepang Solar Sdn Bhd, is located at Mukim Tanjung 12, Kuala Langat, south of the capital Kuala Lumpur. The first phase of the project started supplying power to the grid in October.
Malaysia is due to announce details of the 500MW LSS 3 tender in January.
EBRD supports transmission in Jordan
4 December: The EBRD will provide a US$265 million loan to Jordan's National Electric Power Company (NEPCO) to strengthen NEPCO's balance sheet through refinancing of existing short-term debt and to fund vitally needed investments to enhance the capability of the grid to absorb and manage renewable power.
Alongside the loan the Jordanian government, NEPCO and the bank have agreed on an ambitious programme of reforms that will strengthen NEPCO's governance and operations. This will be supported by grant-funded technical cooperation assignments.
Construction of new substations, automated grid management systems and transmission infrastructure will improve the integration of green energy into the national electricity network. As a result, solar energy generated in the north and south of Jordan will be able to feed into the grid and be directed towards areas with high demand, such as the capital Amman.
Canada opts for solar EV charging infrastructure
30 November: Canada is to invest CAD$2 million in Sky Solar Canada for a total of 12 solar-powered electric vehicle charging stations at five sites across Ontario. Three of the sites are located in Cobourg, one in Markham and one in Oxford Station.
Many of the charging stations are bi-directional, which means they will also be able to deliver energy from the battery to the electricity grid. The demonstration project will help identify the economic benefits of bi-directional charging.
The funding is part of Canada's CAD$182.5 million investment to grow Canada's electric vehicle infrastructure.