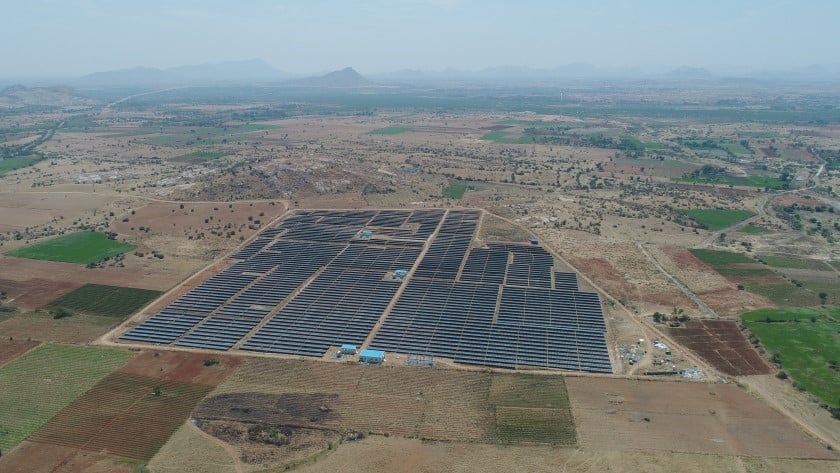 India's total PV demand in 2018 will reach just 8.5-9.6GW as a result of the imposition of a 25% safeguard duty on imports of cells and modules, according to EnergyTrend forecasting.
As part of this, demand in the second half of 2018 is expected to go below 3.5GW and it is expected to remain weak in Q1 2019.
The safeguard duty impacts imports from China, on which India's PV market has been heavily reliant.
EnergyTrend also noted that due to China's solar policy upheaval that curtails domestic deployment, China-made PV modules will remain competitive in the Indian market even after the 25% duty, therefore undermining the aim of the safeguard to boost India's own domestic suppliers. On the other hand, the extra costs will also burden India's solar developers and EPCs.
Ultimately, Indian solar market demand during the fiscal year 2018 is expected to decrease by 30% from FY 2017, as shown in the following graph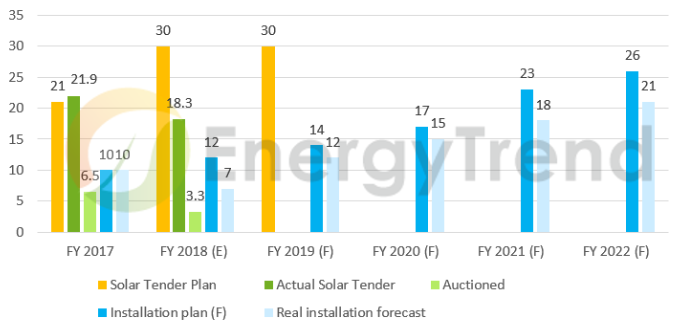 EnergyTrend also noted that the fate of Europe's Minimum Import Price (MIP) will also have a large effect on India's market. Should the MIP expire on 3 September this year, shipments from China will shift towards Europe while suppliers in Vietnam and Thailand will fill the gap left in India. Supply in Europe would then see competition between Taiwanese, Malaysian and Indian manufacturers.
However, should the MIP be extended, then third-party suppliers will ship to both India and Europe and pose strong competition to Chinese suppliers in India, said EnergyTrend.