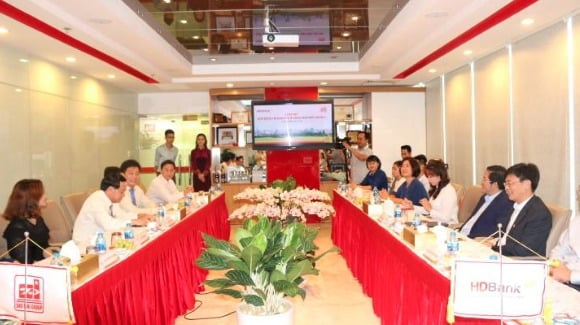 Vietnamese conglomerate Sao Mai Group has signed an agreement with local financier HD Bank to jointly work on a 210MW solar PV project in Vietnam.
The Sao Mai Solar PV1 project, to be located in An Hao commune, Tri Ton district, An Giang province, will be spread over 275 hectares on the border of Cambodia and requires an investment of VND5,600 billion (~US$242 million). It will be completed in four phases up to 2020.
According to a Sao Mai Group release, the project will be combined with cultivation of high-tech agricultural products for export and the plant will also be developed into a tourist attraction.
HD Bank and Sao Mai Group will work together on the first phase of 104MW to start generating electricity before the feed-in tariff (FiT) deadline of 30 June 2019.
Sao Mai Group has also signed a power purchase agreement (PPA) with Vietnam Electricity Group, the National Electricity Regulatory Center, Electricity Trading Company and Southern Power Corporation with a tariff of US$9.35 cents/kWh.
Sao Mai has nearly 10,000 employees working in 16 member companies in Vietnam. In recent years, the Group has expanded its operations to the US, Japan, China and South Korea.
Solar Media's recent edition of PV Tech Power featured an in-depth analysis of Vietnam's mysterious solar market.