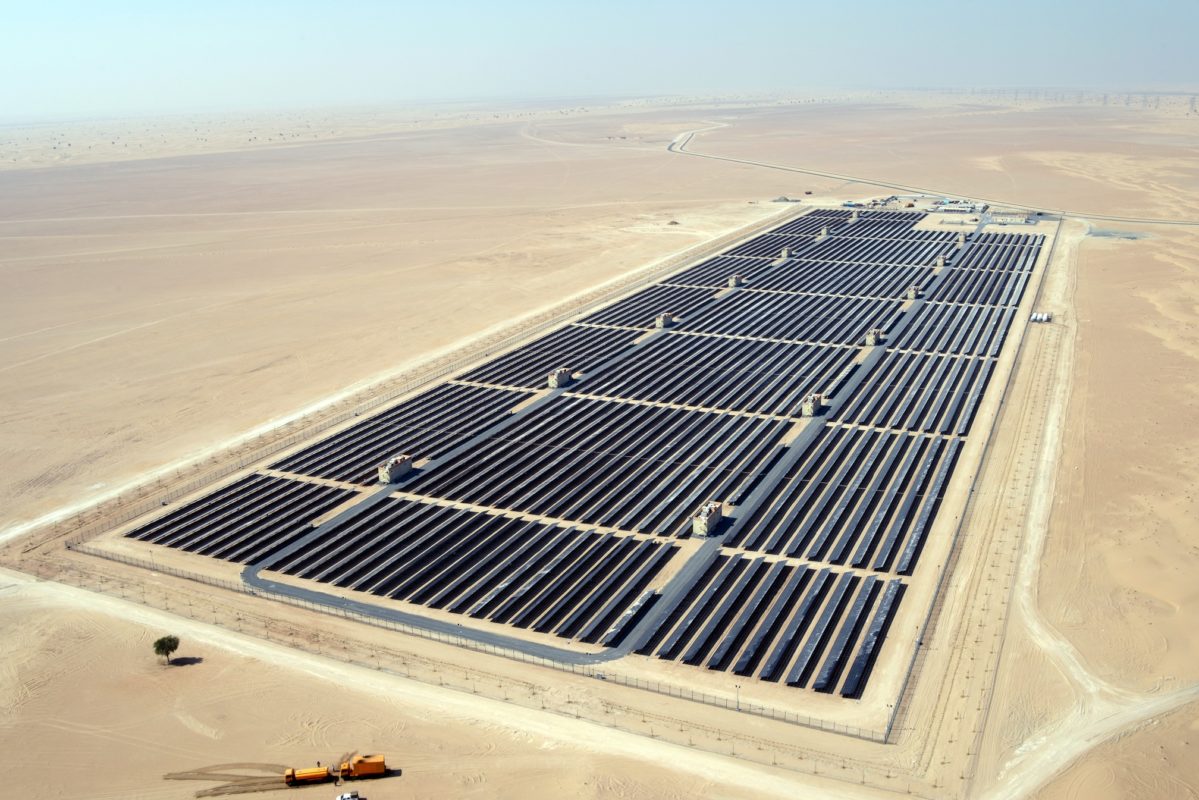 Saudi Arabia has confirmed a new 9.5GW renewable energy target as part of its 2030 Vision initiative to move its economy away from reliance on oil.
The plan was revealed on Monday and includes a combination of asset sales, subsidy reforms and the creation of a US$2 trillion sovereign wealth fund.
The country famously announced a US$109 billion solar investment plan in 2012 but has seen little in deployment since. Under the new goals, manufacturing will also be targeted, and foreign investment in projects will be encouraged as part of public-private partnerships. This model has already proved successful in other Gulf economies, notably the UAE.
"Even though we have an impressive natural potential for solar and wind power, and our local energy consumption will increase three fold by 2030, we still lack a competitive renewable energy sector at present," said an English version of the Vision 2030 plan posted on the country's state news website. "To build up the sector, we have set ourselves an initial target of generating 9.5GW of renewable energy. We will also seek to localise a significant portion of the renewable energy value chain in the Saudi economy, including research and development, and manufacturing, among other stages."
With a growing, young population the country is keen to create jobs. In the near-term, it also has to match growing power demand with desalination and air conditioning a drain on the network, particularly in summer months.
"From inputs such as silica and petrochemicals, to the extensive expertise of our leading Saudi companies in the production of different forms of energy, we have all the raw ingredients for success," the Vision document continues. "We will put this into practice with the forthcoming launch of the King Salman Renewable Energy Initiative. We will review the legal and regulatory framework that allows the private sector to buy and invest in the renewable energy sector. To localize the industry and produce the necessary skill-sets, we will also encourage public-private partnerships. Finally, we will guarantee the competitiveness of renewable energy through the gradual liberalisation of the fuels market."
Countries across the Gulf have begun to reduce subsidies of petrol and electricity making solar cost-competitive. The demand profile of the region is also an excellent fit for solar's generation profile.