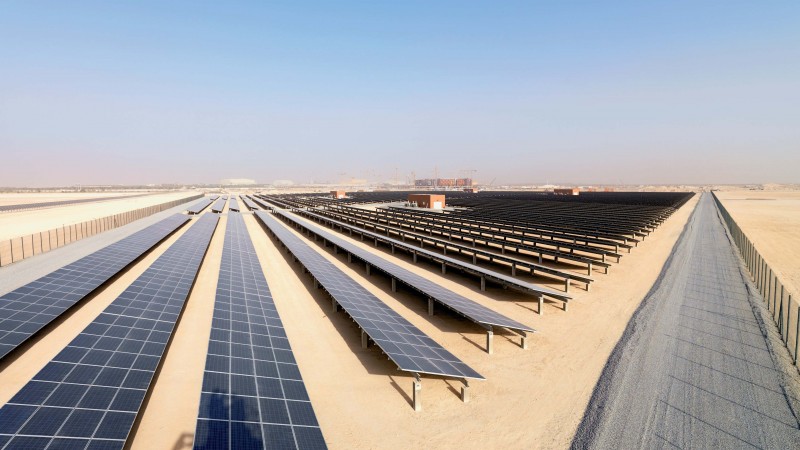 Saudi Arabia has announced a US$500 billion investment for an industrial and business zone spanning 26,000 square km (10,230 square miles) over three countries, to be fully powered by solar energy and wind power.
The project would contribute to Saudi's renewable target of 3.45GW of renewable energy by 2020 and 9.5GW by 2023, managed by the country's National Renewable Energy Project (NREP).
The project known as NEOM will be located in Saudi's North-western region crossing over Jordanian and Egyptian borders. It is adjacent to the Red Sea, the Gulf of Aqaba and close to the maritime route that uses the Suez Canal.
"NEOM is situated on one of the world's most prominent economic arteries…Its strategic location will also facilitate the zone's rapid emergence a global hub that connects Asia, Europe and Africa, enabling 70 % for the world's population to reach it within eight hours," said the announcement.
Industries such as energy and water, biotechnology, advanced manufacturing, food and entertainment will centre at NEOM.
Crown prince Mohammad bin Salman, chairman of public investment fund (PIF), said: "NEOM will be constructed from the ground-up, on greenfield sites. Future technologies form the cornerstone of NEOM's development."
The NEOM investment will be backed by Saudi Arabia's economy, supported by PIF and local and international investors.
Klaus Kleinfeld has been appointed CEO of the project, he said: "NEOM is a unique opportunity to combine highest levels of liveability with excellent economic prospects."
Saudi Arabia is also developing a 3GW PV and energy storage project in 2018 with its PIF alongside SoftBank Vision Fund, a private equity fund.