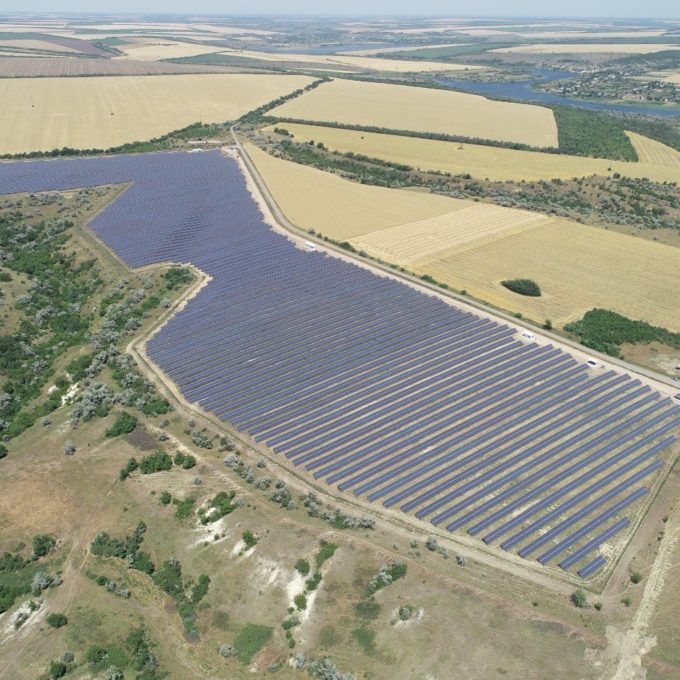 Scatec Solar has fired up its first operational solar farm in Ukraine, a 47MW project to the country's south.
The Rengy project is expected to produce about 56GWh annually, and was delivered with support from the country's fixed feed-in-tariff scheme.
The Norwegian firm has four other projects under construction in the Eastern European state, amounting to a pipeline of 289MW. Commercial operations at the largest, the 148MW/187GWh Progressovka project, are set to begin in the first half of 2020.
Ukraine is poised to become a hotspot for utility-scale developments, according to industry anaylsts. Wood Mackenzie estimates that the country will grow to become one of 19 global "growth engines" by 2024 – in other words, countries where between 1-5GW of solar are installed annually.
The country is working towards a target to generate 11% of its energy from renewables by 2020, in a bid to wean itself off coal. According to the BP Statistical Review of World Energy 2016, the fossil fuel supplied more than a third of Ukraine's primary energy consumption in 2015.
Coal production in Ukraine has declined in recent years, partially because the country's deposits are found in contested territory on the border with Russia.
Earlier this month, Ukraine's new president launched new legislation to promote the roll-out of domestic solar.
For its part, Scatec Solar also announced on Friday that it had switched on 65MW of new solar capacity at the Benban complex in Egypt. It currently has 335MW in operation at the complex, spread across five plants; the final 55MW plant is set to come online within "a couple of months."
The giant farm, which is comprised of dozens of plots managed by different developers, is billed as the first to use bifacial social panels in the Arab state. Its total planned capacity is 1.8GW.