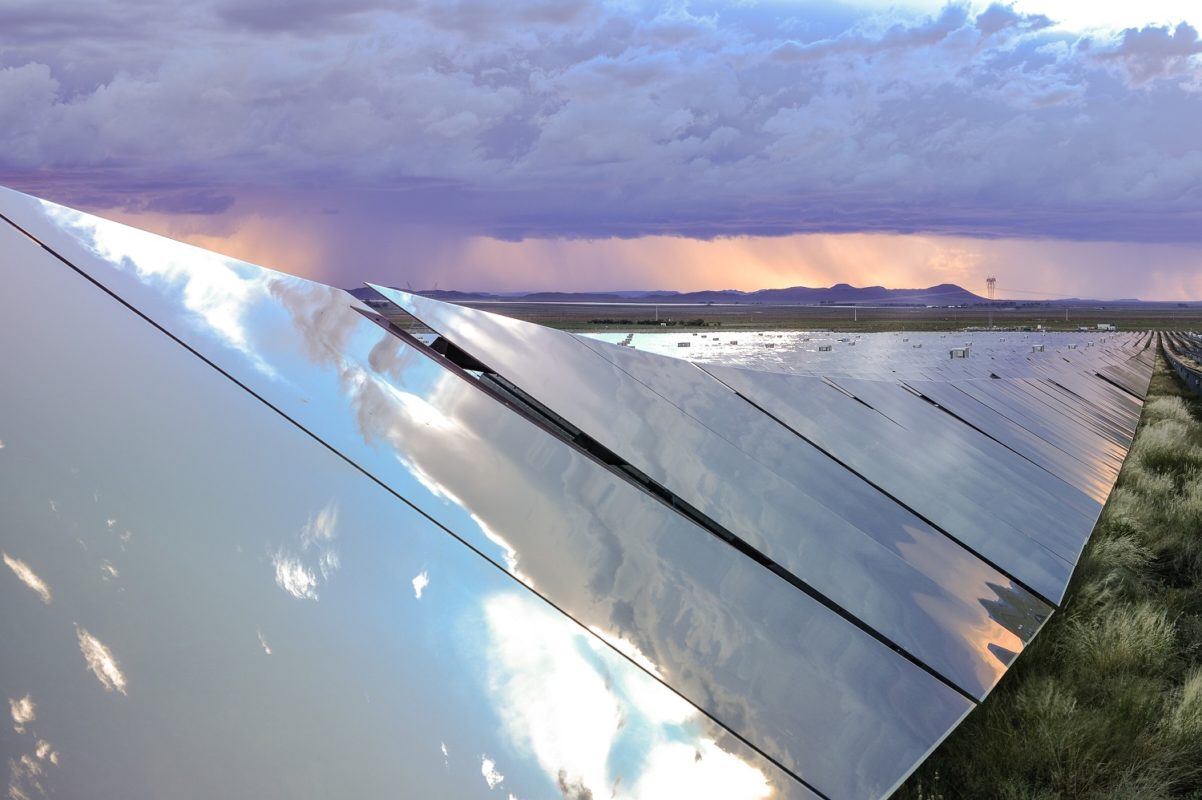 A 90MW PV project has been completed an inaugurated in South Africa under the country's flagship renewable energy programme.
South African energy minister, Tina Joemat-Pettersson, yesterday launched the second phase of the Solar Capital De Aar project in the Northern Cape province.
Combined with the 85MW first phase completed in 2013, the total 175MW capacity of the facility makes it by a stretch Africa's largest operational PV project. The project is also claimed to be the largest in the southern hemisphere, though with some substantial projects underway in Chile and Brazil that won't be a gong it holds for long.
The installation falls under South Africa's renewable energy independent power producer procurement programme (REIPPPP), which has been widely lauded for having attracted significant foreign investment into the development of solar and other renewable projects in the country.
Launching the project, Joematt-Pettersson highlighted the efforts being made in sub-Saharan Africa to address growing demand for power, through programmes such as the REIPPPP. "Many governments are now intensifying their efforts to tackle the numerous regulatory and political barriers that are holding back investment in domestic energy supply, and inadequate energy infrastructure puts a brake on urgently needed improvements in living standards," she said.
The De Aar project was developed by Solar Capital, a subsidiary of South Africa-based investment and development company, Phelan Holdings.
Its chairman Paschal Phelan said that the launch of the facility showed how solar power can assist in solving South Africa's current energy crisis, which has seen extensive load-shedding and power cuts. "The Northern Cape of South Africa has some of the highest irradiation levels in the world, with the location of this facility boasting 2168kWh/m². This allows the abundant sunlight in the region to be converted into green energy to be transferred to the national energy grid," he said.
Phelan also said that the project would eventually be fitted with lithium-ion battery storage to enable it to provide dispatchable power at night-time.