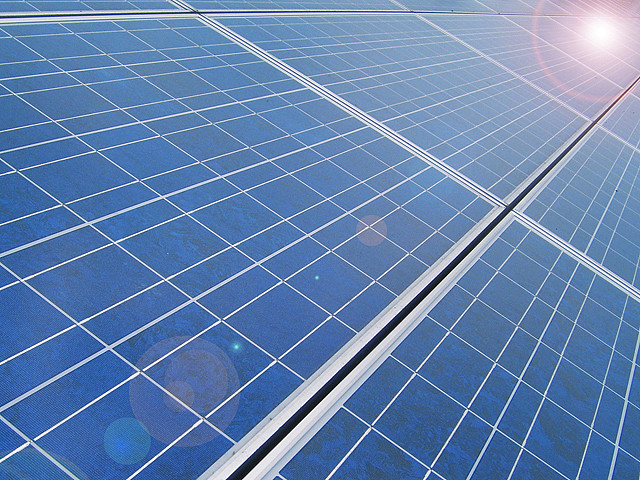 The Solar Energy Industries Association (SEIA) has launched a first-of-its-kind national PV recycling program — designed to ensure the sustainability of the US solar market.
Collaborating with major solar companies and developers such as First Solar, SunPower, Flex, JinkoSolar, Panasonic, SolarCity and Trina Solar, SEIA has orchestrated a state-of-the-art network of recyclers that can handle PV waste and the disposal of solar panels.
Tom Kimbis, SEIA's interim president, said: "Our goal is make the entire solar industry landfill-free. By establishing a national network of collection points, recycling facilities and an easy-to-use consumer web portal, this proactive program will help drive down the cost of recycling for all parties involved. This means the environment wins and so do our solar consumers and companies."
While PV panels can last for decades, they are mainly made up of easily recyclable materials such as glass and aluminum — which can be recovered and reused once a panel has run its course.
Marty Neese, SunPower chief operating officer, said: "As solar energy becomes mainstream, it's critical that industry leaders focus on recycling and diverting waste from landfills. The SEIA recycling initiative complements SunPower's holistic approach to sustainability centered on lean manufacturing and circular economy principles. Our innovative, high efficiency solar panels are Cradle to Cradle Certified Silver. They are designed to work for more than 40 years and can be recycled at the end of their useful life."
Alex Heard, senior vice president, global technical services at First Solar, added: "With more than 227GW of solar modules installed worldwide, recycling is important for all PV technologies and the sustainability of the industry as a whole. By making affordable PV recycling solutions more accessible to consumers, SEIA's recycling program will help to ensure that today's clean energy solutions do not pose a future waste burden."