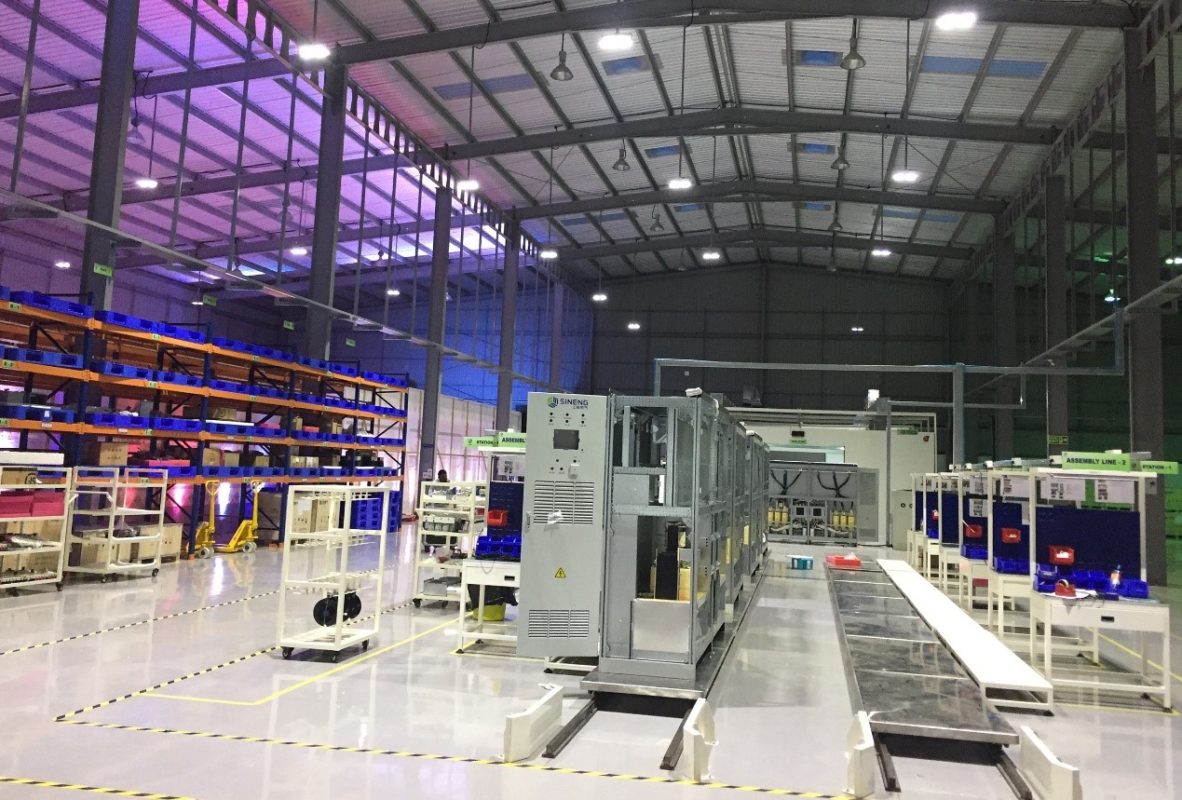 Chinese PV inverter supplier Sineng Electric has inaugurated a 3GW solar inverter factory at Bengaluru in the Indian state of Karnataka.
The Indian Factory will not only supply the local market but also the UAE and other South Asian countries. It will eventually become the main production base for the company's overseas export business although it certainly reflects growing demand from within India. The firm's inverters cater for utility-scale plants, micro-grids and residential PV systems.
Wu Qiang, chairman of Sineng Electric, said that the new Indian factory would help it to "provide proactive service and competitive solutions" and "to ensure effective, prominent service availability and product performance".
The company claims to have delivered more than 20GW of inverters globally.
Another Chinese inverter supplier, Sungrow, also recently opened a 3GW fab in Bengaluru.