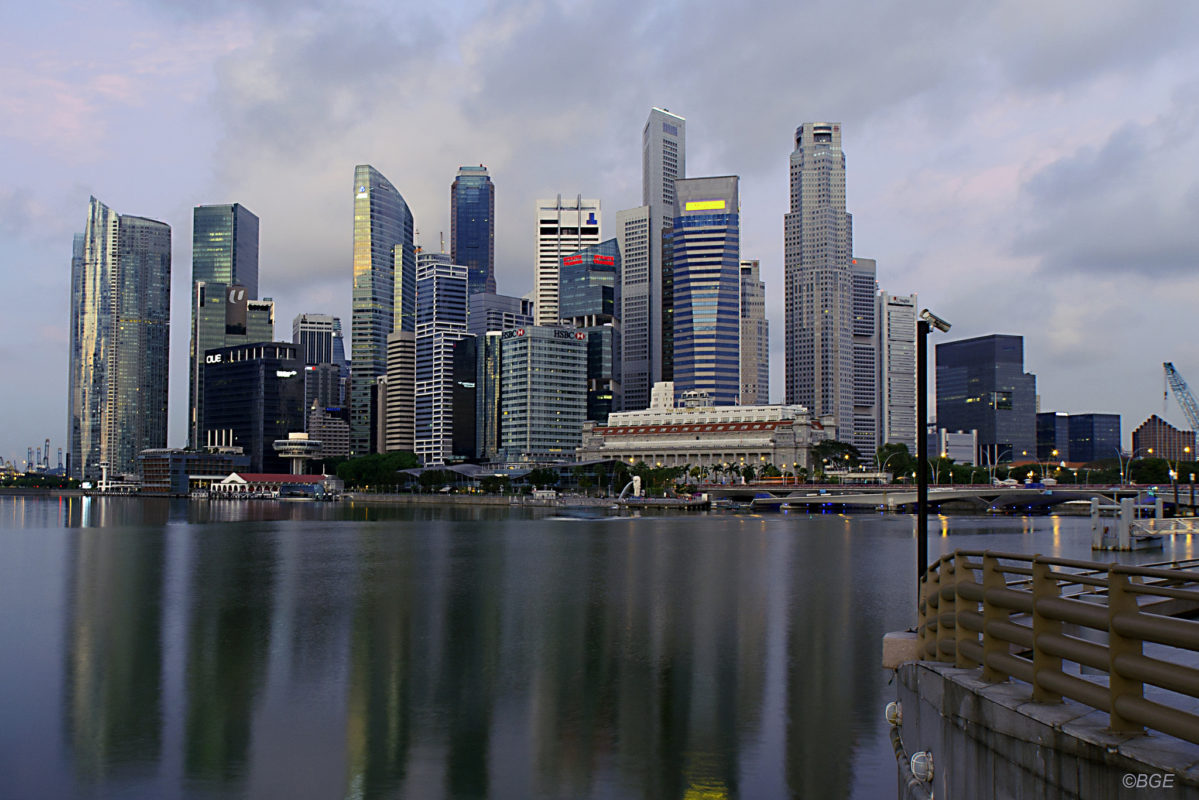 PUB, Singapore's National Water Agency, has issued a tender to conduct engineering studies for the deployment of a pair of floating PV systems systems in Bedok Reservoir and Lower Seletar Reservoir.
PUB's tender will look for detailed designs for a 1MW floating PV project at the Lower Seletar Reservoir and a 1.5MW PV system at Bedok Reservoir. The projects will occupy an area of 1 and 1.5 hectares, respectively, with each system set to take up less than 2% of the total surface area at the reservoirs.
The floating solar panels will be installed away from the current water activities zones at both reservoirs.
The Bedok Reservoir PV project will supply solar energy to the pump station, which pumps raw water from Bedok Reservoir to Bedok Waterworks for treatment, and to the waterworks to pump treated water into the water supply network for households.
The PV project at Lower Seletar Reservoir will provide energy to the Lower Seletar Pump Station adjacent to the reservoir to pump raw water to Lower Seletar Waterworks for treatment, and for the transfer of raw water between reservoirs for operational purposes.
Ng Joo Hee, chief executive at PUB, said: "PUB is committed to making our operations more and more environmentally sustainable. PUB's many reservoirs possess good solar energy potential. These two floating solar PV systems at Bedok and Lower Seletar Reservoirs are small but significant forays into making the water treatment process greener and less dependent on fossil fuels.
The more renewables PUB can generate and use, the smaller our carbon footprint, and the greater our contribution to Singapore's climate change mitigation effort."