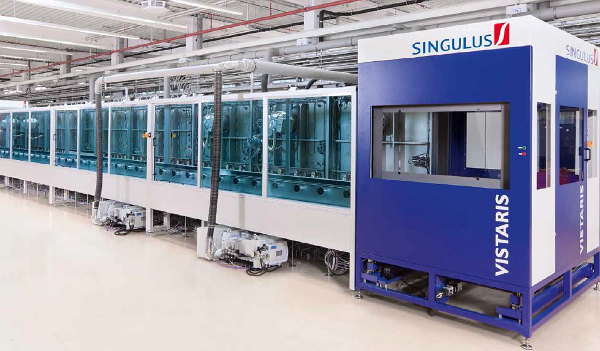 Specialist PV manufacturing equipment supplier Singulus Technologies has secured a new follow-on order with an unidentified customer in Germany for several CIGS thin-film sputtering tools.
Singulus said that the new order was valued at over €10 million and was expecting prepayment for the order, shortly.
Singulus had previously reported that its total order backlog stood at €92.9 million at the end of the first quarter of 2017. A key customer that had placed orders with the company has been Chinese state-owned enterprise China National Building Materials (CNBM), owner of Germany-based CIGS thin-film manufacturer, AVANCIS.
Rival equipment supplier centrotherm has recently announced an order for an unspecified number of sputtering systems for two turnkey CIGS thin-film facilities being supplied by equipment and automation specialist Manz for JV customers Shanghai Electric Group and Shenhua Group.