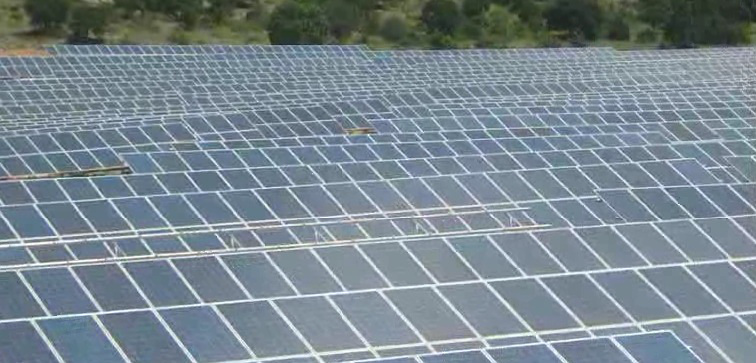 Independent PV power producer Sky Solar Holdings has reported relatively flat third-quarter revenue as it remained conservative in its capital allocation for building PV projects, while continuing to focus on completing projects in Japan, due to its financing partnerships in the country.
Sky Solar reported third-quarter revenue of US$12.1 million, down slightly from US$12.6 million in the previous quarter but up 17.3% over the prior-year period
Electricity generation revenue from existing PV power plant assets in the quarter were US$11.3 million, compared to US$11.2 million in the previous quarter and up 63.6% over prior year period, due to an increase in operating PV power plant assets.
Electricity sales were said to have remained flat compared to the second quarter as the majority of IPP assets connected during the third quarter only began to contribute to revenue in the fourth quarter of this year.
The company reported an adjusted EBITDA of US$3.8 million, compared to US$1.6 million in the prior year period. Gross profit was US$8.5 million, up 71.4% from US$5.0 million in the same period in 2014. Gross margin increased to 70.0% from 47.9% in the same period in 2014.
Sky Solar had 117.5MW of IPP assets in operation as of September 30, 2015, compared to 93.MW as of 30 June 2015.
Projects under construction stood at 36.0MW under construction, 242.4MW of shovel-ready projects, and 1.0GW of solar parks in its pipeline, which included 103.3MW of IPP assets in Latin America close to breaking ground, according to the company.
Weili Su, founder, chairman and chief executive officer of Sky Solar said: "We also continue to make great strides in securing financing to advance the development of our pipeline globally. In early September, we announced a new agreement with our existing partner in Japan, which will invest an additional JPY4 billion (US$33 million), reaching a total JPY8.93 billion (US$72 million) investment into our partnership. Additionally, we announced our new partnership with Hudson Clean Energy to fund solar project development in Latin America and Japan with a planned total investment of up to US$100 million. Our proven execution in building out our pipeline, ability to secure attractive financing options, and our keen focus on identifying high-return projects gives us great confidence in our growth prospects for the remainder of the year as we head into 2016."
Management noted in its earnings call that it play an opportunist strategy in relation to the US market, which could result in acquiring operating assets ahead of the end of the ITC, rather than attempt to develop projects in the time remaining.