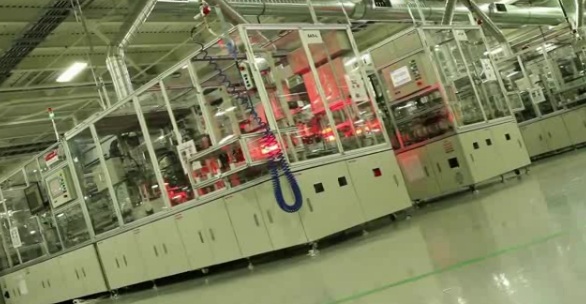 'Silicon Module Super League' (SMSL) member Canadian Solar is launching its first monocrystalline PERC (Passivated Emitter Rear Cell) based module at SNEC PV Power Expo this week.
The 60-cell SuperPower CS6K-295MS module comes with a power output of 295W, with a 5 bus bar cell design.
The company claims the module has improved low light performance, with the average module efficiency under low light irradiance condition (0.2 Sun) reaching over 97.5% of that under Standard Test Condition (STC).
A lower temperature coefficient is also touted for the new module that improves the module's per watt actual power output, while Light Induced Degradation (LID) is claimed to have been reduced by over 30%, compared to standard mono solar modules. The SuperPower CS6K-295MS comes with a 25-year linear power output warranty and a 10-year product warranty on materials and workmanship.