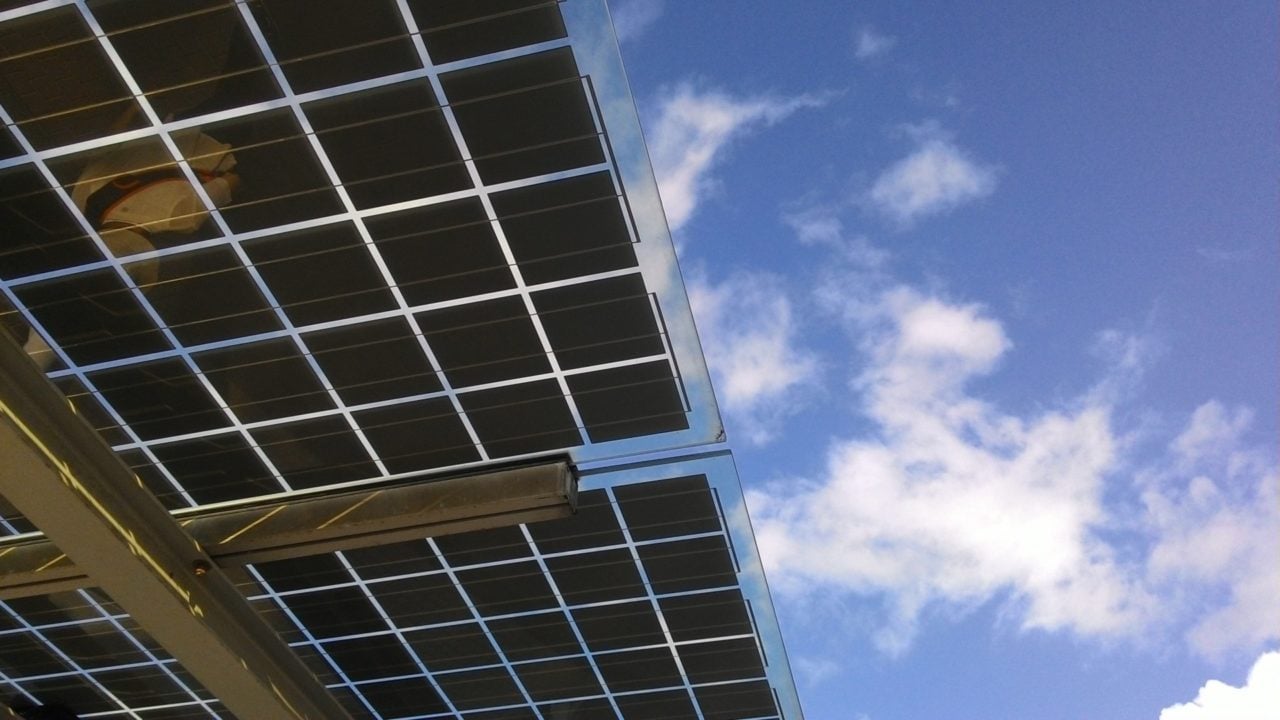 Major PV materials provider DuPont Photovoltaic Solutions has launched the first transparent PV module backsheet material, specifically for bifacial solar modules at SNEC International Photovoltaic Power Generation and Smart Energy Exhibition, being held in Shanghai, China this week.
Currently, bifacial solar cells were seen to require a glass/glass encapsulation to provide light to the rear cell, eliminating traditional backsheet materials used extensively for mono-facial modules. DuPont has been a long-term major supplier of its 'Tedlar' materials for backsheet production in the solar industry.
DuPont noted that the breathable, clear 'Tedlar' PVF film based backsheets allow higher reliability, lower operating temperature, compared to glass/glass bifacial modules, as well as being 30% lighter.
The clear 'Tedlar' PVF film is expected to be a drop-in with most current manufacturing processes for backsheets and modules with little if any additional investment in equipment needed for most manufacturing processes, according to DuPont.

The company has also been collaborating behind the scenes with one of the world's largest solar energy installers, Huanghe Hydropower Development Co., Ltd. (HHSD), a leading clean energy subsidiary of State Power Investment Cooperation (SPIC) of China and a relatively small PV manufacturer in its own right.
DuPont said that A 72-cell, high-power, bifacial module protected by the clear 'Tedlar' PVF film-based backsheet would be featured at its booth at SNEC. SPIC is currently evaluating the performance and longevity of the new clear backsheet as part of SPIC's real-world, large-scale PV power plant testing facility of equipment and components in Qinghai province, China.
DuPont also launched a new front side silver metallization paste, 'Solamet' PV21x, which is designed to enhance most mainstream cell technologies. 'Solamet' PV21x was said to deliver better contact performance and high aspect ratios that enable cell efficiency enhancement >0.1% and maintains high throughput in mass production.