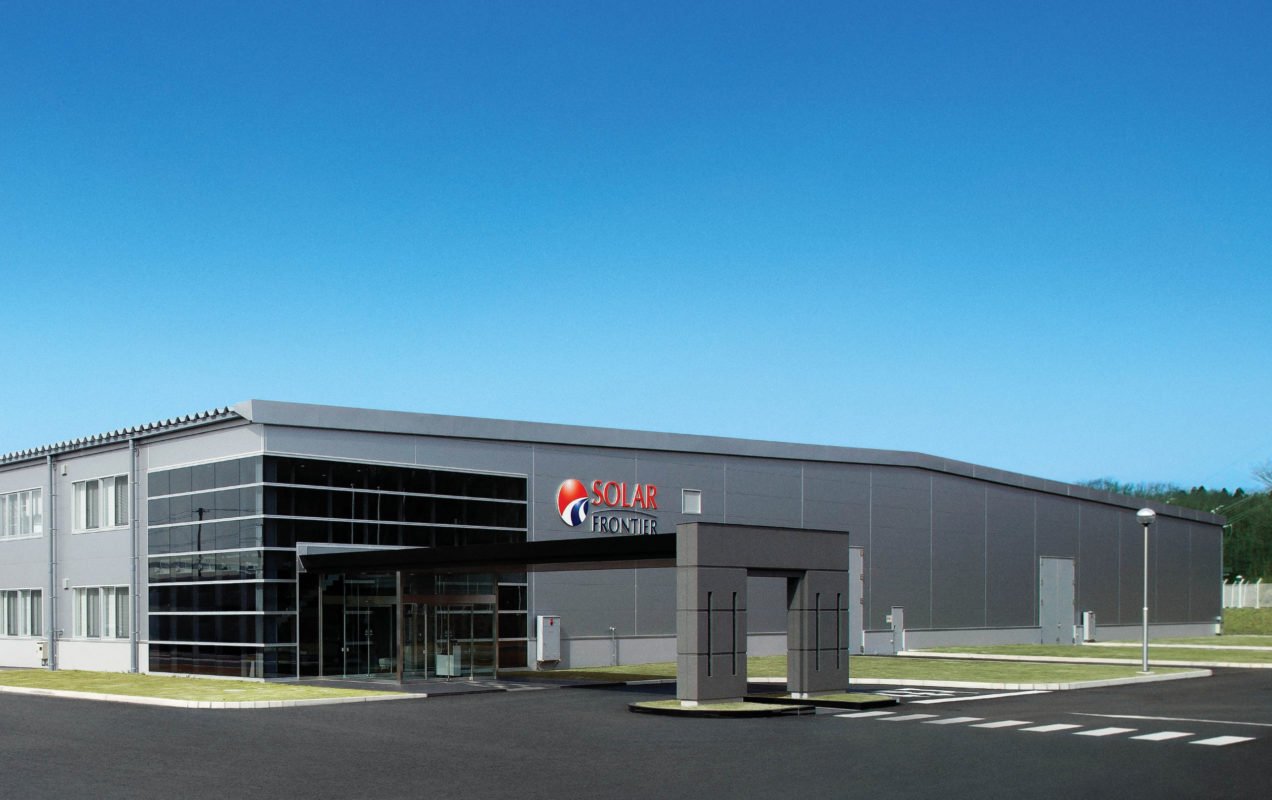 Thin-film manufacturer Solar Frontier has begun commercial production at its new 150MW plant in Tohoku.
The facility will cut one third off the cost of its modules, on track with the company's stated goal for the plant when it was announced in 2014. According to Solar Frontier, the "advanced" manufacturing plant can produce its CIS modules for two-thirds of the cost, with two-thirds of the manpower and in one third of the time, when compared to its flagship 900MW Kunitomi plant.
It is looking to push the output of modules from the plant past 180W. The first products from the new facility will go on sale in Japan this summer.
Revisions to the frame and junction box of the Tohoku modules have also been made in an effort to improve installations. A central busbar has also been added to improve performance in the presence of shadows.