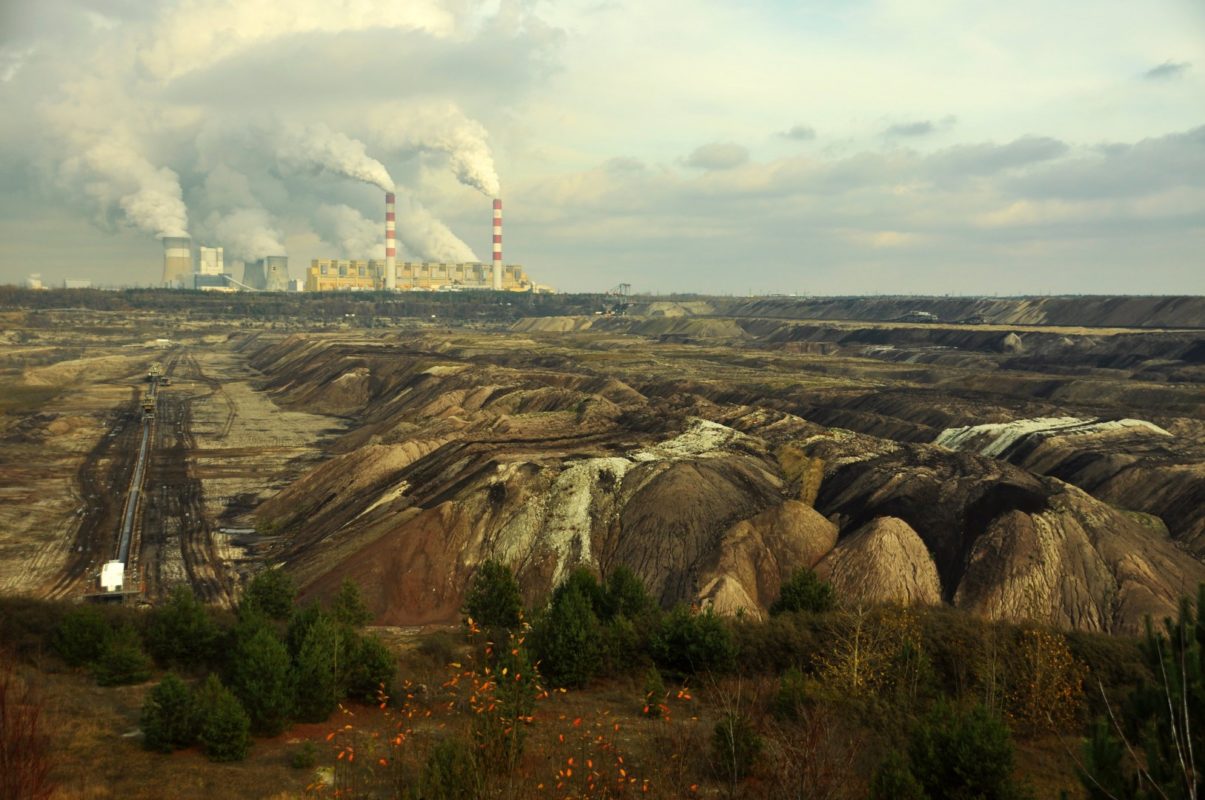 Solar's plummeting costs make it uniquely placed to help Europe's coal regions navigate the social implications of their tough transition away from the fossil fuel, SolarPower Europe has said.
Walburga Hemetsberger, CEO of the trade body, argued PV can help ensure "no one is left behind" in the EU's clean energy shift after an official study described the industry as a "lifeline" for coal-reliant economies across the bloc.
The analysis, carried out by the European Commission's Joint Research Centre (JRC), found installing 580GW of solar across Germany, Poland and other coal hotspots within 15 years would bring 135,000 construction jobs every year, with a further 50,000 added through O&M work.
The employment boom would offset much – but not all – of the job losses required to fully phase out today's EU coal industry, with 180,000 working at coal and lignite mines and an additional 60,000 at power plants themselves.
According to the JRC, fully exploiting today's potential of ground-mounted and building-integrated PV could unlock 874TWh in PV generation across Europe's coal regions, wholly replacing the fossil fuel. Almost half of these supply volumes would be cheaper than current retail prices.
The scientists based their estimates on assumptions of ground-mounted PV systems with free-standing, south-facing solar racks at an inclination angle of 20 degrees, and 18.2%-efficiency crystalline silicon modules with balance-of-system losses of 10%.
A 'socially acceptable' ally for tough times
The JRC analysis is part of the EU Coal Regions in Transition initiative, launched by the Commission in 2017 to help these areas identify new economic opportunities as the fossil fuel mines and plants shutter, driven by EU-wide renewable targets.
According to the Commission's own stats, coal mines remain operational in 42 regions across 12 EU states. At 248 installations EU-wide, power plants themselves are active in 21 EU member states and provide an aggregate capacity of 152.5GW.
Some of these coal hosts have resisted elements of the EU's clean energy transition. Poland, Hungary and the Czech Republic blocked last month an EU-wide commitment for carbon neutrality by 2050, while Germany has been known to lobby – despite its own coal shutdown plans – against EU emission limits.
These coal sponsors, the JRC advised, should exploit the synergies between solar and unused mines. According to the JRC, towns would gain a "socially acceptable" new use for degraded sites, while solar would benefit from easier access to land it faces fewer competitors for.
The analysis pointed at several examples of European mines opting so far for a solar reconversion, including an 18MW PV plant built by a lignite site in north-east Hungary and a 5MW project in the UK's last coal mine. Others, like juwi's mine-side 10MW project in Germany, may follow suit.
The JRC is the latest research centre to bill solar as an ally for Europe's left-behind regions. In late May, Fraunhofer ISE presented a roadmap for European PV manufacturing to compete again with Asia via a 10GW production push, centred on regions facing industrial shifts.
See here for the JRC study in full
A full feature into the plans by Fraunhofer ISE and others to restart EU PV manufacturing will be part of PV Tech Power's Volume 20, scheduled for publication around September 2019. Subscribe for free now