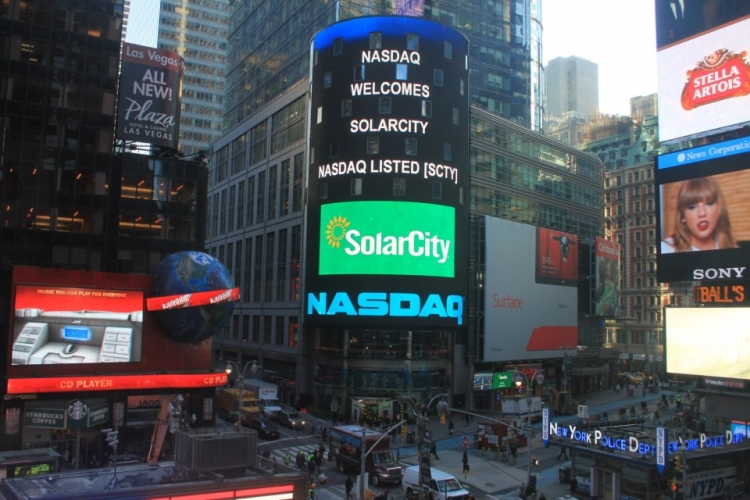 SolarCity's chief operating officer Tanguy Serra has been promoted to the newly created role of president, while the company's chief financial officer Brad Buss has announced his retirement.
Buss, a veteran of the semiconductor and electronics manufacturing industries, was only appointed to the CFO role in August 2014, replacing Robert Kelly, who served from 2011.
Lyndon Rive, the SolarCity CEO, said in a statement announcing the changes that Buss had been asked to come out of retirement to join the company. Rive credited Buss with a key role in areas including "building a strong team and expanding our structured finance operations".
"When we asked Brad to come out of retirement and join SolarCity we knew we wouldn't be able to keep him forever, and we're thankful for everything he's done," Rive said.
The company did not name a direct successor to Buss, who will remain in his post until it finishes reporting for the 2015 fiscal year – likely to be in February – before taking up an advisory role to the board. However, the company's statement announcing the news touted Tanguy Serra's financial acumen.
"Tanguy has a rare combination of experience in solar operations and finance, and he has a unique understanding of finance and operations at SolarCity. As COO, Tanguy has significantly reduced the cost of our operations while maintaining strong growth, and his increased responsibilities as President will put him in a position to accelerate those trends," Rive said.
Serra has been with SolarCity since 2013, having previously worked for rival Vivint Solar. His new duties will include managing structured finance, asset management and investor relations.
In the company's reporting of its Q3 2015 financial results at the end of October, SolarCity announced it would rein in its strategy of aggressive growth. The company set a target of around 40% in installations growth in 2016, which PV Tech senior news editor Mark Osborne said equated to around 1.25GW. SolarCity aims to be cashflow positive by the end of 2016.