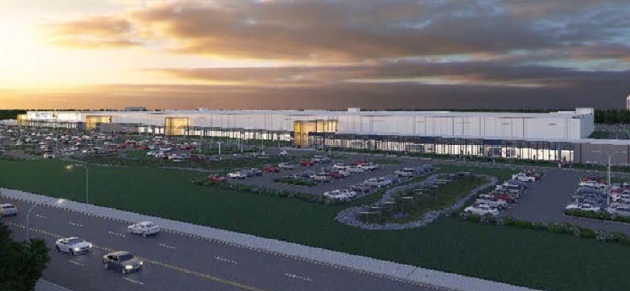 SolarCity, the largest residential solar PV installer in the US said in its fourth quarter 2015 earnings call that its ambitious 1GW Buffalo Riverbend manufacturing facility had been impacted by longer than expected equipment lead times, pushing some equipment installs into the second-half of 2016.
Construction of the facility was started in September, 2014 with plant construction including internal facilities guided to be completed by the end of 2015.
However, internal facilities were still being installed in January and previous SolarCity management remarks on manufacturing equipment install schedules, meant initial tool installs would slip from the first quarter to the second quarter of 2016.
Lindon Rive, SolarCity's chief executive officer, noted in the latest earnings call that all building work should be completed by the end of the first quarter or probably early second quarter, followed by initial tool install taking place in the second and third quarter of 2016.
Rive also explained that longer than expected equipment lead times than originally expected would have a greater impact on the overall production ramp schedules and delay the purchase of an unidentified amount of the equipment until some time in 2017.
"So the building should be completed at the end of this quarter probably early Q2," noted Rive in the call. "We'll then start moving in equipment. As some of the equipment has longer lead time then we originally expected. And so that equipment is going to arriving around Q2, Q3 next year. Because of that it will actually – the effect of that we can delay the purchasing of some of the other equipment and so a lot of the CapEx or probably about half the CapEx are actually moving to 2017."
Initially, US$400 million of capital expenditure was planned for manufacturing equipment, which is being managed by the Research Foundation for the State University of New York as part of the NY State funding of the whole project.
The shift of an unspecified amount of capex into 2017, indicates that the initial plans to have the facility fully-ramped (annualized) in early 2017 would not be achieved.