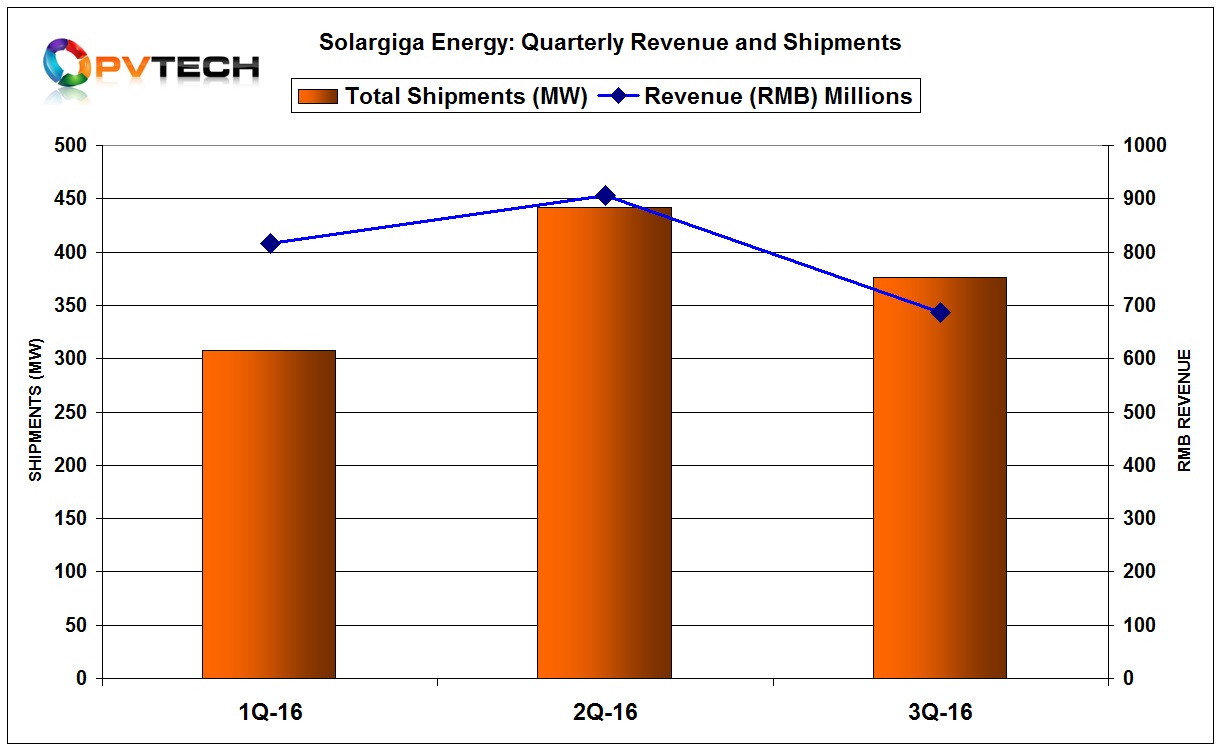 Integrated China-based monocrystalline PV producer, Solargiga Energy Holdings has reported certain unaudited operating figures for the third quarter of 2016, indicating a significant revenue and shipment decline, compared to the previous quarter.
Solargiga reported total preliminary third quarter 2016 revenue of around RMB 687 million (US$102 million), down over 24% (US$134.5) million from the previous quarter.
Revenue for the first nine months of 2016 was RMB 2,410 million (US$357.5 million), up 23.5% (US$289.4 million) from the prior year period.
Total product shipments which included processing service; sales of silicon solar ingots, wafers, cells and photovoltaic modules; and the engineering, procurement and construction of photovoltaic systems service reached 376MW in the third quarter, down around 15% from the previous quarter when shipments reached 442MW.
Shipments in the first nine months of 2016 reached 1,125.5MW, up from 763.9MW in the prior year period, a 47.3% increase from the prior year period.
Solargiga is one of the first China-based producers to provide insight into third quarter financials after a major slowdown in PV project development in China at the end of the second quarter of 2016, which has driven a rapidly developing period of overcapacity, resulting in steep price declines.