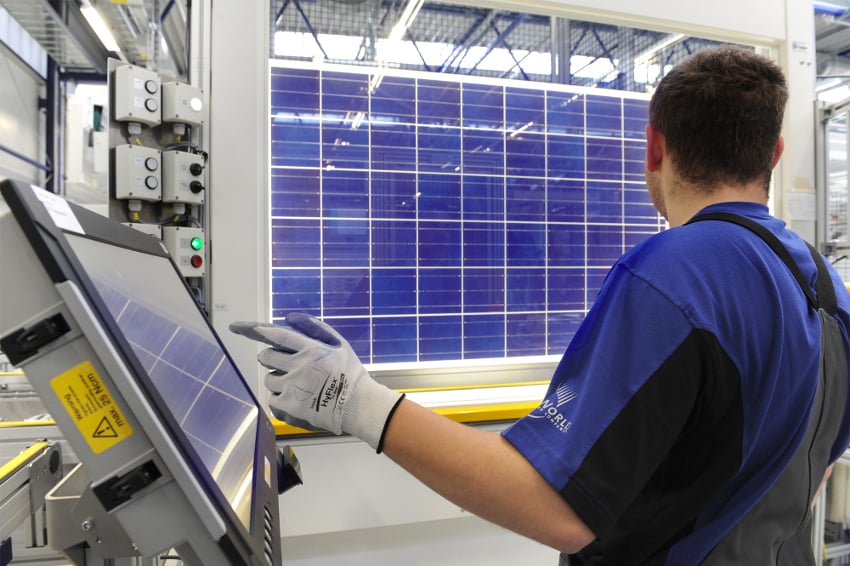 SolarWorld's Q2 results have confirmed their preliminary figures with revenue and shipments flat for successive quarters.
The company posted quarterly revenue of €221.5 million (US$247.4 million) and shipments of 338MW. SolarWorld reports sales of modules and solar systems together in the same figure.
Shipments of modules and systems for H1 were 682MW with the US representing 344MW of that total.
A full year earnings before interest and taxes (EBIT) range of plus or minus US$10 million was retained from the preliminary results.
The company's stock price lost around a quarter of its value during the period, a fact the company blamed on negative media reporting of its case with Hemlock.
A US court of first instance awarded Hemlock damages of US$793 million over an unfulfilled polysilicon contract. Once all appeal options were exhausted in the US, Hemlock would then have to seek the damages through a German court. SolarWorld insists the ruling would be unenforceable in German courts because of EU anti-trust laws but continues to look for a settlement. "Expert legal opinion" has offered differing interpretations of the anti-trust defence.
Without an agreement SolarWorld would face in excess of two years of legal wrangling and associated uncertainty.