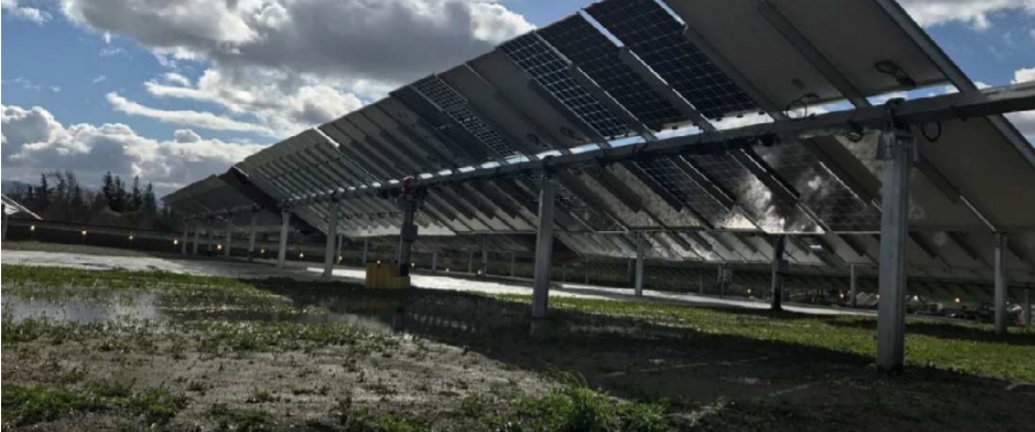 Single-axis solar tracker firm, Soltec has reported a range of bifacial module and tracker performance results from its Bifacial Tracker Evaluation Center (BiTEC) in Livermore, California, showing an advantage in using a 2P configuration and an overall bifacial gain of 15.7%.
The year-long field test (September of 2018 to September of 2019) highlighted that bifacial modules deployed on its SF7 Bifacial tracker in a 2P configuration exhibit a Bifacial Gain that is 2.1% higher than that of the same modules in 1P configuration.
Bifacial modules also provided 15.7% more Bifacial Gain under high albedo conditions (55.6%) (white sand or snow-covered ground) and 9.6% under medium albedo conditions (29.5%), compared to monofacial modules. The company also reported that for cultivation areas with an albedo of 19.9%, the bifacial gain of a 2P SF7 bifacial tracker is 7.3%.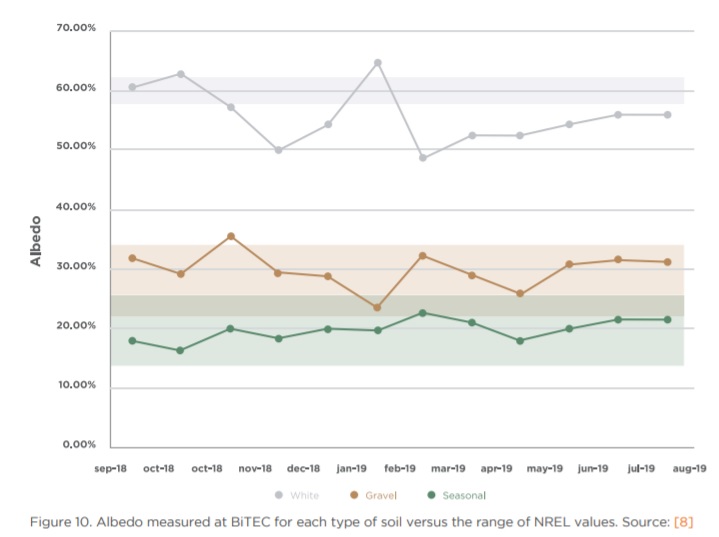 The results in this annual report were made with Jolywood's JW-D72N-355 bifacial modules.
Such field testing has become a key requirement to support better data analysis of the overall performance gains of bifacial modules that can then be used with modelling software improvements for bankability.