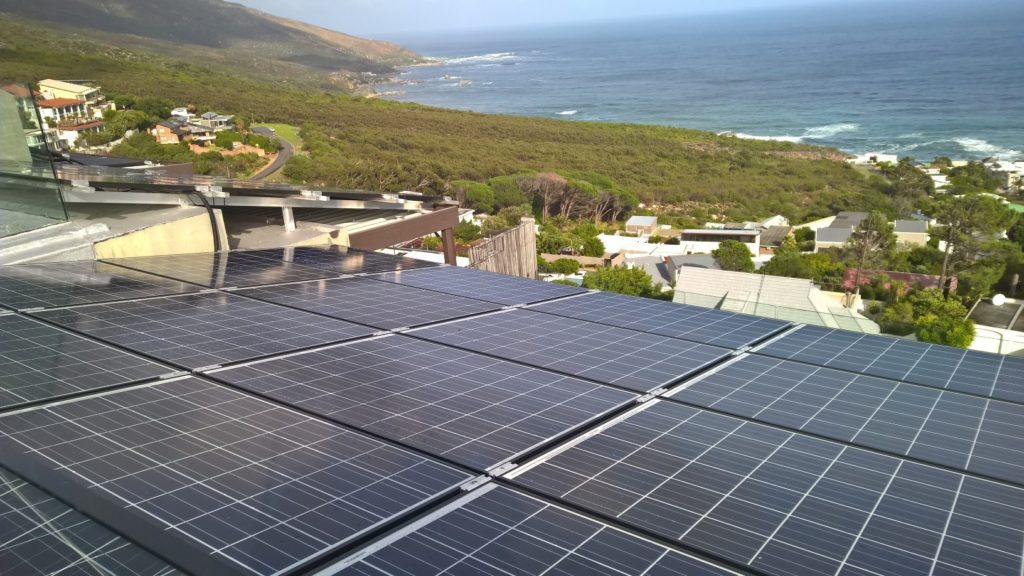 Early last week South Africa unveiled a series of actions aimed at tackling the country's recent energy crisis that were designed to add as much electricity onto the national grid as possible.
Some of the new measures, such as lifting a threshold for embedded generation, doubling capacity for the next bidding round and introducing a feed-in-tariff for rooftop solar are in general "a good step", says Maloba Tshehla, a spokesperson at South African solar trade body SAPVIA.
The launch of the country's Renewable Independent Power Producer Programme (REIPPP) more than a decade ago helped South Africa's solar PV market to reach a mature position as it "brought in a lot of global renewable energy players", and Tshehla does not expect to see many new players enter the market despite the lifting of an exemption threshold for embedded generation.
What it will do, however, is open more possibilities for developers to choose between a corporate power purchase agreement (PPA) or the government-run programme. This is an especially important consideration given the limited grid availability in South Africa.
"I think that what that does bring to mind then is the future of the renewable energy IPP program," says Tshehla.
One thing that is for sure, says Tshehla, is that projects will happen "much easier and much quicker" with the lifting of a licensing cap. But he caution that, even the short term repercussions of the measure look positive, the longer term considerations still needs to be taken into account.
"We do need to make sure, especially in South Africa, that the socio-economic development objectives of the country are also taken care of. While we need as many kilowatt hours onto the grid, as quick as possible in this instance, we still do need to do things that are for the long term contributing to development objectives," he explains.
Doubling capacity for round six of REIPPP to 5.2GW
The change in the bidding round six for the REIPPPP, which had an initial demand of 2.6GW but will now stand at 5.2GW, will be significant.
Round six of REIPPP alone will represent about 80% of the sum from rounds one to four combined, which procured around 6.3GW, according to Tshehla.
"Hopefully what it does, if we can still see competitive pricing and good projects, is that it'll lead the way for larger bid windows, if they continue as they are now, where we don't just see 1000MW of PV and 1000MW of wind but more 2000MW and 2000MW and so on. Because that's really what's needed at this moment."
'Significant impact' of the feed-in-tariff for commercial rooftop
Another crucial announcement as part of the package of measures was the creation of a feed-in-tariff (FiT) for rooftop solar that will have a "significant impact" on deployment, especially since embedded generation had decreased in the past two to three years, according to Tshehla.
This will boost the installation of solar panels, particularly at the commercial level as the increase in energy prices was eating away into a business OPEX. If before the FiT implementation it made sense to have solar panels to drive down those energy bills, the new incentives will help finance those installations further, hopefully driving greater commercial PV deployment.
"You can imagine that if now you're allowed to feed excess power onto the grid and get some kind of remuneration for it, that's probably going to incentivise even more systems," says Tshehla.
This will mostly depend on what type of tariffs South African public utility Eskom decides on for the country's municipalities, who will then have to be careful and work with businesses to find a middle ground if they want to avoid forcing them to go completely off-grid.
"Each municipality needs to very, very carefully look at its business case. Its tariff structure."
All those measures are aimed at improving the country's grid stability and avoiding any more load shedding throughout the country, but will also improve the share of electricity coming from renewable energy in the coming years.
Even if at the moment what South Africa needs is to procure itself sufficient electricity to avoid more power cuts, in the longer term the measures will help decarbonise its electricity market.
"I think sometimes we forget that every single new kilowatt hour that's being added to the grid is renewable," Tshehla notes.