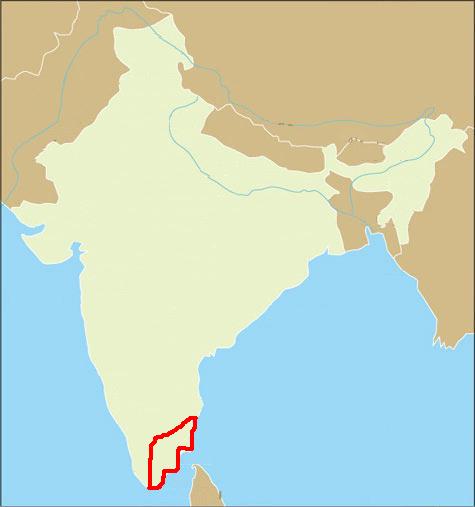 Around 75% of all India's solar capacity additions in the last 12 months have been in southern states, according to the latest industry update from consultancy firm Bridge to India.
India recently surpassed the 8GW solar deployment milestone and now stands at 8.1GW. Capacity grew by 80% over the latest 12 month period, with 2.7GW out of 3.6GW added in the South. Meanwhile, the southern state of Tamil Nadu became the country's largest solar state by adding more than 1.2GW. Bridge to India said this was partly down to developers taking advantage of a generous feed-in tariff of INR7.01/kWh (US$0.104/kWh).
The report finds that solar deployment is highly concentrated in just six states, which account for 80% of capacity, but only 38% of India's overall power capacity:
Southern states' capacity:
Tamil Nadu – 1,368MW
Andhra Pradesh – 961MW
Telangana – 923MW
Western and central states' capacity:
Rajasthan – 1,307MW
Gujarat – 1,112MW
Madhya Pradesh – 756MW
As more than half of the current 14GW solar pipeline will come up in the south, Bridge to India expects demand to weaken in these areas, although these regions will dominate additions for another two years.
Where future demand for solar will come from is now a concern for the industry with oversupply in some regions – Tamil Nadu and Rajasthan are already facing curtailments – combined with worries over grid balancing and management as the sector grows.
Looking ahead, Bridge to India said: "Market growth beyond 2018 will depend on fresh demand coming from states such as Maharashtra, Gujarat and Uttar Pradesh."
In last week's blog for PV Tech, Jyoti Gulia, senior manager, market intelligence, at Bridge to India, looked at how Indian PV manufacturers can compete against the traditional manufacturing industry dominators based in China.