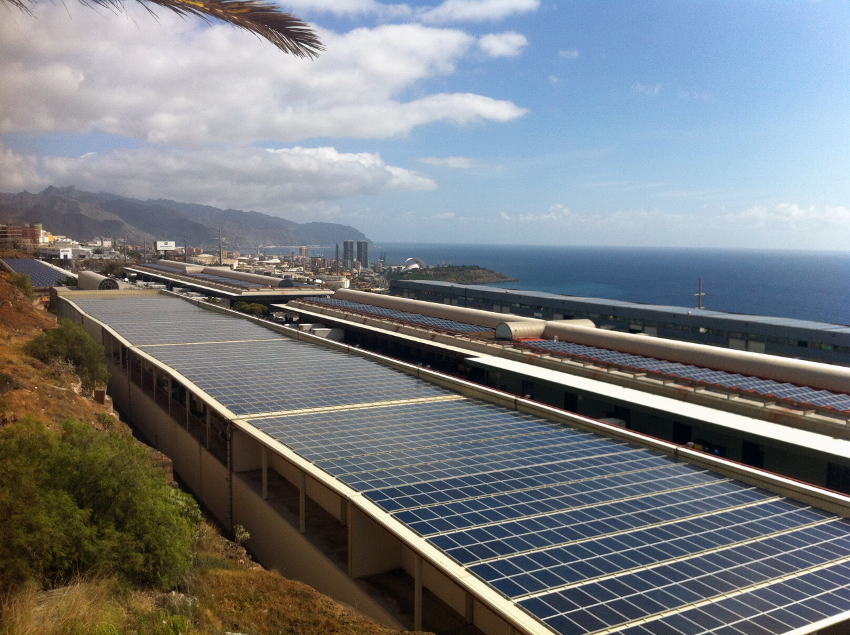 Spain will hold a renewable energy auction for its islands in the first quarter of 2017, according to the Ministry of Energy and Tourism.
The news was welcomed by Daniel Pérez, attorney at Holtrop S.L.P, who had previously warned that a separate auction from the 3GW earmarked for the Spanish mainland would be critical for a geographical spread of renewable projects. The extra transportation costs associated with island projects would have made it very difficult for them to compete with projects located on the Spanish peninsula.
Few details have been provided by the government release, but Perez told PV tech that local reports rumour the auction capacity to be set at 400MW.
Perez added that there has been some confusion over locations as it is not yet clear whether the auction will account for all the Spanish islands or just the Canary or Balearic Islands.
In any case, the auction has been deemed as very positive since the islands have superb wind and irradiation, while renewables can improve the security of supply for consumers.
However, just last week, the punitive 'Sun Tax' on self-consumption in the Balearic Islands was doubled in a move that was labelled "unjustifiable" by the Spanish solar association UNEF.
Spain targets 20% renewables by 2020.