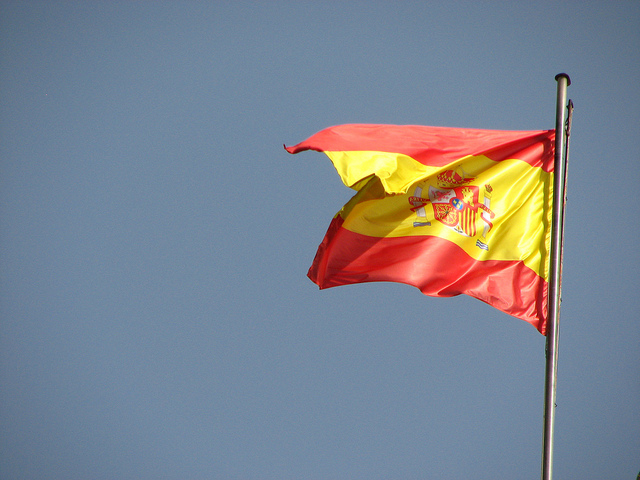 Two Spanish parties have presented non-legislative proposals to repeal some of the most harming aspects of the Royal Decree against self-consumption of solar energy in Spain.
Last autumn, Spain's energy ministry approved the legislation, which included a core punitive measure against solar self-consumption – the 'sun tax' on energy produced and consumed without feeding the grid.
Both the Socialist Party and the left-wing Podemos Party have now asked for a new Royal Decree, however, this can only be pushed through by a government and Spain has yet to form a complete government more than a month after the General Election. Mariano Rajoy's People's Party won the most seats in the election, but it lost its majority.
Podemos leader Pablo Iglesias also recently announced that he wanted the Socialists, Podemos and the United Left to form a coalition, after Socialist leader Pedro Sanchez decided not to support Rajoy's People Party.
Daniel Pérez, attorney at Holtrop S.L.P, told PV Tech that an alternative method of changing the Royal Decree is possible if parliament adopts a law where the Royal Decree is abrogated rather than substituted. This could even involve only removing the most harmful aspects of the Royal Decree, including the Sun Tax and other administrative burdens.
Pérez said this would require all the political parties in opposition to the People's Party, to keep a promise they made last summer to revoke the Royal Decree should they come into power.
Pérez added: "Now we are putting forward a proposal so they will have to demonstrate if they going to keep the compromise or not."
Due to the uncertain political landscape, it is difficult to forecast when any repeal could take place, however, Perez said the law proposal could be presented in two weeks and a final approval could take three-to-four months.
While the People's Party are expected to outright reject the proposals, Perez also noted an unexpected anomaly in the regional parliament of Madrid last week, when Podemos presented a non-legislative proposal in favour of self-consumption for which the Popular Party voted in favour.