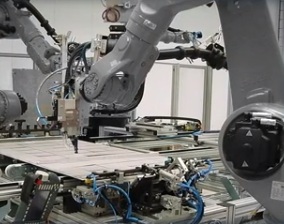 PV module assembly equipment specialist Spire Corporation said it would focus on the turnkey PV manufacturing segment after completing the sale of its sun simulator business to Eternal Sun.
Rodger W. LaFavre, president and CEO of Spire Corporation said: "With the divestiture of our Sun Simulator Business to Eternal Sun, Spire is able to take steps to restructure the company to concentrate its efforts to pursue opportunities in its solar turnkey business. The company will concentrate on improving its relationship with its vendors, and will re-brand its image to reflect its new focus towards solar manufacturing lines and away from the simulator business. As part of our re-branding of the company, we will in the near future be introducing a new domain and logo to better present our focus on manufacturing lines."
The company had previously been involved primarily in turnkey PV module assembly sector along with automation expertise.
Spire plans to offer turnkey solutions across wafer, cell and module segments.
The inaugural PV CellTech technical conference, covering the latest technology and manufacturing developments, is being held in Kuala Lumpur, Malaysia between 16-17 March, 2016. More details here.