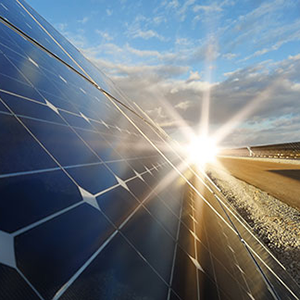 A 105MWac solar power purchase agreement (PPA) has been signed by a California-based community energy group with independent power producer sPower.
MCE, a 'community choice aggregation' programme launched in 2010 to serve two counties, Napa and Marin, and six cities, Benicia, El Cerrito, Lafayette, Richmond, San Pablo and Walnut Creek. It allows residents to collectively purchase cleaner power. This includes programmes that allow customers to choose whether they want to go for 100% local solar, 50% renewable or 100% renewable energy. They can also choose to opt out of MCE's programme altogether and buy their power from utility PG&E – which will still be 30% renewable.
Under the terms of the latest 20-year PPA, Salt Lake City-headquartered sPower will generate PV electricity from 300,000+ panels at the still-to-be-built Antelope Expansion 2 in Lancaster, northern Los Angeles County. The facility's start of commercial operations will be in late 2018. The installation will use single-axis trackers and will generate 312,698,000 kWh annually. The project could employ 400 workers at the peak of construction.
"We are excited for our first project with sPower. Their reputation for responsible renewable energy development supports MCE's goal to address climate change by offering our members responsibly-generated, competitively-priced clean power. Together we are producing cleaner energy sources for California and creating local and union jobs," MCE's CEO Dawn Weisz said.
The deal is the latest in a string of PPAs for sPower, which has just announced one for 49.5MW of wind power. The company also closed US$434 million in tax equity and debt financing for solar projects last month.