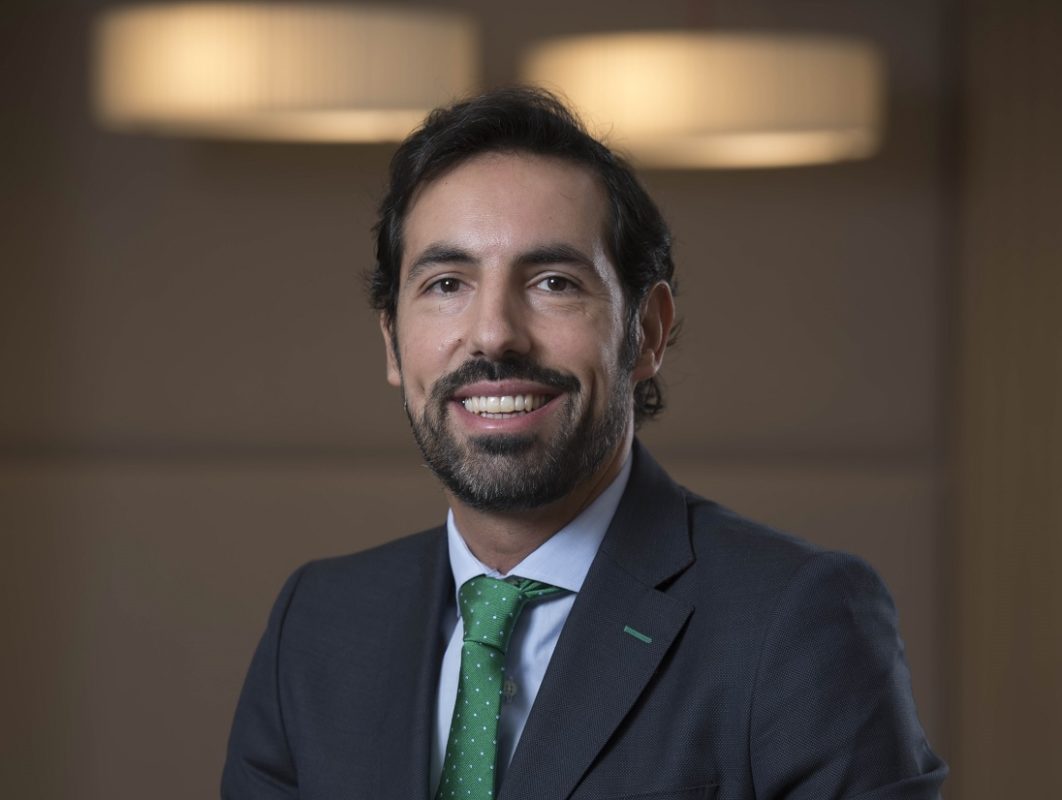 Speaking to Statkraft's Luis Miguel Álvarez, it is clear the firm is aware it is somewhat of a late-comer to the fiercely competitive party that Spanish and Portuguese PV have become.
"It is true that our arrival to solar asset development in these countries has taken slightly longer than for some of our rivals," says Álvarez, Statkraft's new head of wind and solar Iberia, as he walks PV Tech through the drivers behind the firm's new development-focused office in Madrid.
As Álvarez notes, Statkraft's actual entry into Iberia in 2018 came via the offtaker route. The Oslo-headquartered firm, historically hydro-focused, joined the proponents of Spanish subsidy-free solar last year as it agreed to procure power from BayWa r.e.'s Don Rodrigo series.
Having inked PPAs with BayWa r.e. for Don Rodrigo 1 (175MWp) and 2 (50MWp), Statkraft remains committed to this business line, with plans to expand its PPA dealflow and use it as a key route to third-party developers and end consumers in Iberia. The firm is however now also crossing into the asset development side as it ambitions to have 1GW of ready-to-build Iberian solar ready by 2025, Álvarez says, adding that the figure is indicative and not a target set in stone.
Statkraft is eyeing a two-staged approach on the road to 1GW-by-2025, explains Álvarez, who was hired in September after long stints at Renovalia, Fotowatio Renewable Ventures and others. The first stage, according to him, will revolve around the takeover of third-party solar projects.
"Our focus now is on building a team and defining a business plan for the 2020-2025 period," he says. "The first phase will be M&A moves to ensure we can amass a pipeline in the shorter term, with a view to taking projects to the ready-to-build stage between 2020 and 2021."
Acquisitions, Álvarez adds, should be combined with solar developments. "Our plan is to look both at work on our own or alongside others," he says. "In 2020 we hope we will have taken our team to a point where we can focus more on our own pipeline."
Open mind to better capture the Iberian PV opportunity
Late or not, Statkraft's move to Iberian solar appears to be underpinned by the same belief in Southern Europe's potential shared by its competitors.
Spain and Portugal are, together with others in Europe and Latin America, among Statkraft's targets as it looks to deploy 6GW of wind and 2GW of PV worldwide by 2025. Spain – where the national energy plan sets a 37GW-by-2030 solar target – is a "core part" of Statkraft's plans, Álvarez says.
Statkraft will be prioritising projects around the 50MW mark as it works to assemble its own pipeline. Location will be weighed on a project-by-project basis, as lower-irradiation sites can sometimes boost better economics via lower costs and viceversa.
The Don Rodrigo project series, sponsored by Statkraft as an offtaker, is seen by some as a standard-bearer for the heights solar can reach without subsidies in a country once known for feed-in tariff u-turns. Will the firm too sidestep government support now that it holds the development reins?
"We will decide with each project as our model will be fully opportunistic, based on the potential for returns," comes Álvarez's answer. "We might consider, for instance, evolving from asset builder and seller to actually managing the plant as we have done in other countries."
Quizzed over whether Statkraft may turn to future auctions in Spain, Álvarez conveys a similarly flexible view. "We're open," he says. "We've taken part in government auctions in other countries and here we'll examine the terms in detail, to decide whether we're competing with our projects."

Eyes on price forecasts as Iberia stages policy shift
Statkraft's new Iberian office finds both peninsular states in the midst of a policy overhaul.
Portugal is drawing global eyes with its record-smashing solar auctions while Spain, afflicted this year by political volatility, is pushing for more solar-friendly policies to turn the page from the legally-damaging feed-in tariff disaster of the early 2010s.
Asked to pinpoint the hurdles Statkraft will face on the path to 1GW of Iberian solar by 2025, Álvarez points at Spain's to-be-filled regulatory blanks. The country's solar targets seem feasible based on what is being developed right now but much will depend on future auction design, he says.
"A key question is how the appetite for unregulated projects will evolve," the new Iberian head says. "Today it is very high, with even long-term investors seemingly ready to assume the risks of a fully merchant route. The evolution of electricity forecasts, in particular around solar capture prices, could make a big difference."
Another challenge, Álvarez says, is competition pure and simple. "Today's Spanish solar market is so very competitive, with so many projects already under development," he notes. "This can put brakes on early-stage work as it limits the capacity that one is able to develop fully from scratch."
"The challenge will be how many of projects under development will be finally executed in the mid-long term," Álvarez says."[Spain's national solar] objectives might perfectly be reached but this will depend on the available alternatives to secure financing for the projects, in order to make high renewable penetration feasible".