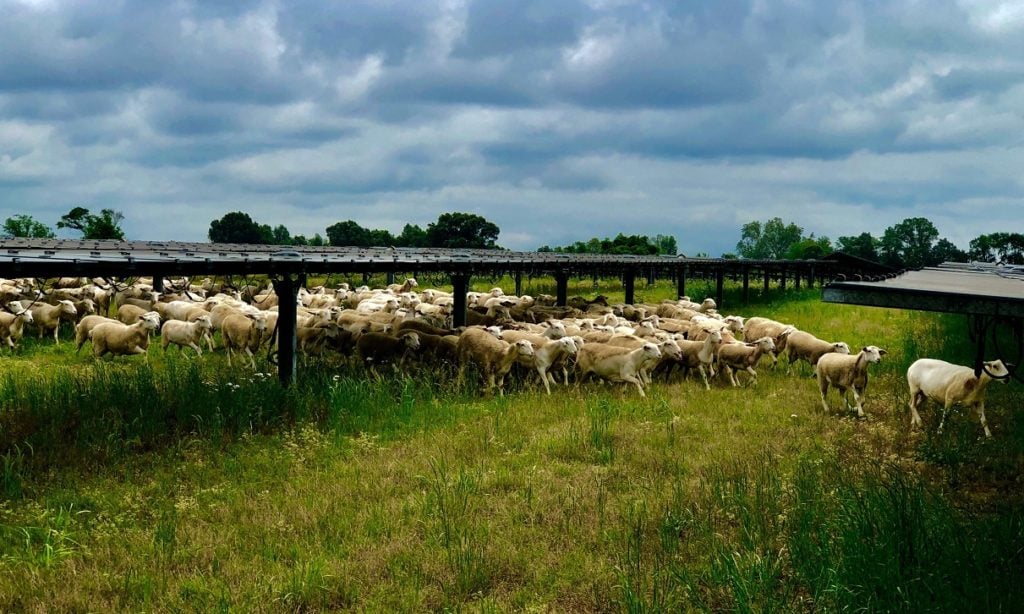 Long-term domestic supply deals and strategic partnerships between companies in the PV value chain are increasingly key to long-term supply chain security and ensuring project delivery to appropriate standards.
Speaking to PV Tech about supply chain constraints, Matt Beasley, chief commercial officer at US solar developer Silicon Ranch said: "Simply put, the current environment is the most difficult procurement environment of the past 15 years."
Companies across Europe and the US, as well as Australia, India and other major PV markets, have experienced PV supply chain backlogs. The well-documented shortages have often come about through both self-inflicted policies trying to lessen global dependence on Chinese-manufactured produce and outward-looking concerns around the provenance of PV equipment. Accusations of forced labour camps in Xinjiang province have led the US to introduce the Uyghur Forced Labor Prevention Act and there has been discussion of the EU following suit.
Beasley highlighted Silicon Ranch's master supply agreements with US-based manufacturers First Solar and Nextracker as key to the way the developer has mitigated supply issues: "Silicon Ranch has undertaken several actions to mitigate the risk posed by the disrupted global supply chain, including our master supply agreements with First Solar and Nextracker. We have grown our business through the power of collaborative partnerships, and these strategic relationships have helped us maintain our 100% track record for successful project execution."
The company has a 4.7GW, multi-year agreement in place with First Solar for its US-made thin-film modules. First Solar itself has a number of partnerships in place, too, including an association with Nextracker that has seen the companies collaborate on joint projects.
A more comprehensive agreement was reached this month between tech giant Microsoft and solar manufacturer Qcells, which agreed to at least 2.5GW of module supply in the US. Qcells, a Korean-owned company, recently announced a US$2.5 billion investment into a fully integrated US supply chain. The deal was apparently the 'first of its kind' that saw a power offtaker agreeing supply with an upstream module manufacturer; whilst it probably says something about Microsoft's influence and buying power, it also speaks to a desire for surety and security across the supply chain.
Early this month, PV Tech reported from the Solar Finance and Investment Europe conference on the importance of strategic supply and environmental, social and governance (ESG) partnerships for large-scale solar developers. Panellists from Trina Solar, Low Carbon and NextEnergy Capital said that long-term partnerships can allow the industry to secure and insure itself as it continues to move faster than legislation, infrastructure developments and macro market movements.
For example, inconsistent revenue caps across Europe have created a level of uncertainty for long-term pipelines and power purchase agreements (PPAs). Engineering, procurement and construction (EPC) partnerships, integrated supply deals and collective agreements on ESG standards could lessen these insecurities and simplify the deployment process.
Silicon Ranch also spoke about the collaborative philosophy underpinning its regenerative energy agrivoltaics programme that looks to employ ecologically sustainable and agricultural practices at solar PV sites.
"When we launched our regenerative energy platform, we saw it as a call to action for our entire industry and invited others to join us in this meaningful endeavour," said Beasley.
"We have been encouraged by how many others in our industry have embraced this responsibility."
Not only supply and financial security, but long-term social license and sustainable practices like agrivoltaic pairings are being reached through establishing partnerships.
The next edition of our quarterly downstream publication PV Tech Power will feature a deep dive into the rise and future of agrivoltaics worldwide.
Long-term thinking must be inherent to a renewable energy industry looking to transform the way that the world produces energy and sustains itself. Whether it's long-term supply agreements between companies that streamline project EPC and deployment, long-term offtake PPAs with corporates like Microsoft or agreements to enshrine ESG standards for component provenance or land preservation, the future may look increasingly collaborative.