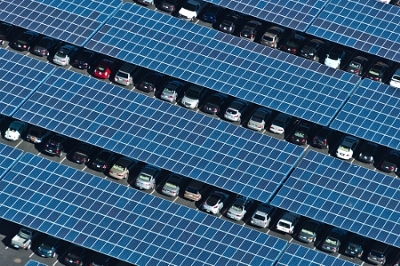 Major renewables firm SunEdison has secured 25 California school projects for carports totalling 7.4MW.
Five unified school districts of Dixon, Downey, Duarte, Livermore, and Newman Crows Landing, signed 20-year power purchase agreements with SunEdison and are expected to save more than US$30 million on energy costs during the PPA period, according to SunEdison.
Sam Youneszadeh, SunEdison's regional general manager of its Western US solar business said: "Using parking lot space for solar solves two problems: it provides much-needed shade for cars from the scorching California sun, and it lowers electricity costs – typically a school's second largest expense. We've helped more than 150 schools become not only more self-sufficient, but also enabled them to free up funds to maintain their buildings and ensure they continue to be safe and positive learning environments."
California joint powers authority SPURR was said to have supported the school districts in arranging the PPA's. SunEdison also noted that the projects would be completed in 2016.