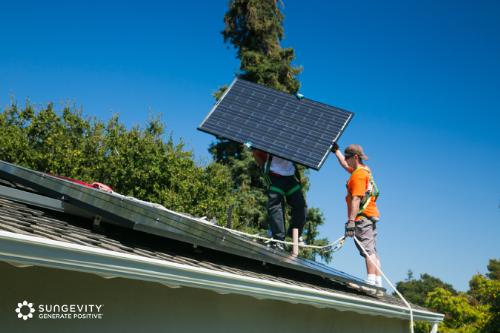 Technology solutions provider Sungevity and Easterly Acquisition Corp. have entered into a definitive merger agreement that will see Sungevity list its shares as a public company in an attempt to spur growth and tap into a new base of customers.
As a result of the merger, all of the outstanding equity and convertible debt of Sungevity will be converted into shares of Easterly common stock. Upon completion of the deal, Easterly will change its name to Sungevity Holdings and will trade on the NASDAQ stock exchange under the ticker symbol SGVT.
Sungevity's management team will remain at Sungevity Holdings under the leadership of current CEO and co-founder, Andrew Birch. Sungevity Holdings' board of directors will be comprised of members from both Easterly and Sungevity.
Darrell Crate, chairman of Easterly, said: "We believe the partnership between Sungevity and Easterly will further establish Sungevity as a well-capitalized innovator in its accelerating market. We will provide leverage to the strong management team in building channel partnerships to drive value to the approximately 88,000,000 households that are forecast to save on monthly bills through going solar by 2020."
Due to the merger, Sungevity's existing stockholders will roll over all of their current equity into Sungevity Holdings and will retain approximately 58.8% ownership, assuming no redemptions by Easterly's stockholders.
It is estimated that the US$200 million placed in Easterly's trust account will be used following the closing of Sungevity for its business operations and will stay on its balance sheet. The anticipated initial implied market capitalization, including fees and expenses, is estimated to be approximately US$607 million — assuming no redemptions by Easterly stockholders.
Birch added: "We have always considered ourselves to be the 'disruptor' within a disruptive industry. Easterly's management has a track record of bringing innovative, growing companies to public shareholders and we expect that our merger will enhance our ability to innovate and grow as we strive to provide the highest customer experience to our expanding customer base."